What is an MSP?
Modern businesses depend heavily on technology. As such, the IT professional has become one of the most key players in the office, with their actions keeping every other piece of the operation moving.
Not all businesses have their own IT staff, however. There are other ways to fill the information technology needs of a business without creating an IT department in-house. One of the most popular is through outsourced IT providers, known as managed services providers or MSPs.
What is a Managed Services Provider (MSP)?

What Services Do MSPs Provide?
What is a Managed Services Provider (MSP)?
"MSP" is a common abbreviation in business services discussions. An MSP, or managed service provider, is an entity that provides specialized outsourced services to other businesses. For the most part — especially in the context of this website — MSP refers to a company that provides outsourced Information Technology (IT) and network support.
The idea of outsourcing such services is supported as a means for smaller-scale operations to obtain enterprise-level support and outsourcing is generally viewed as a cost-cutting measure.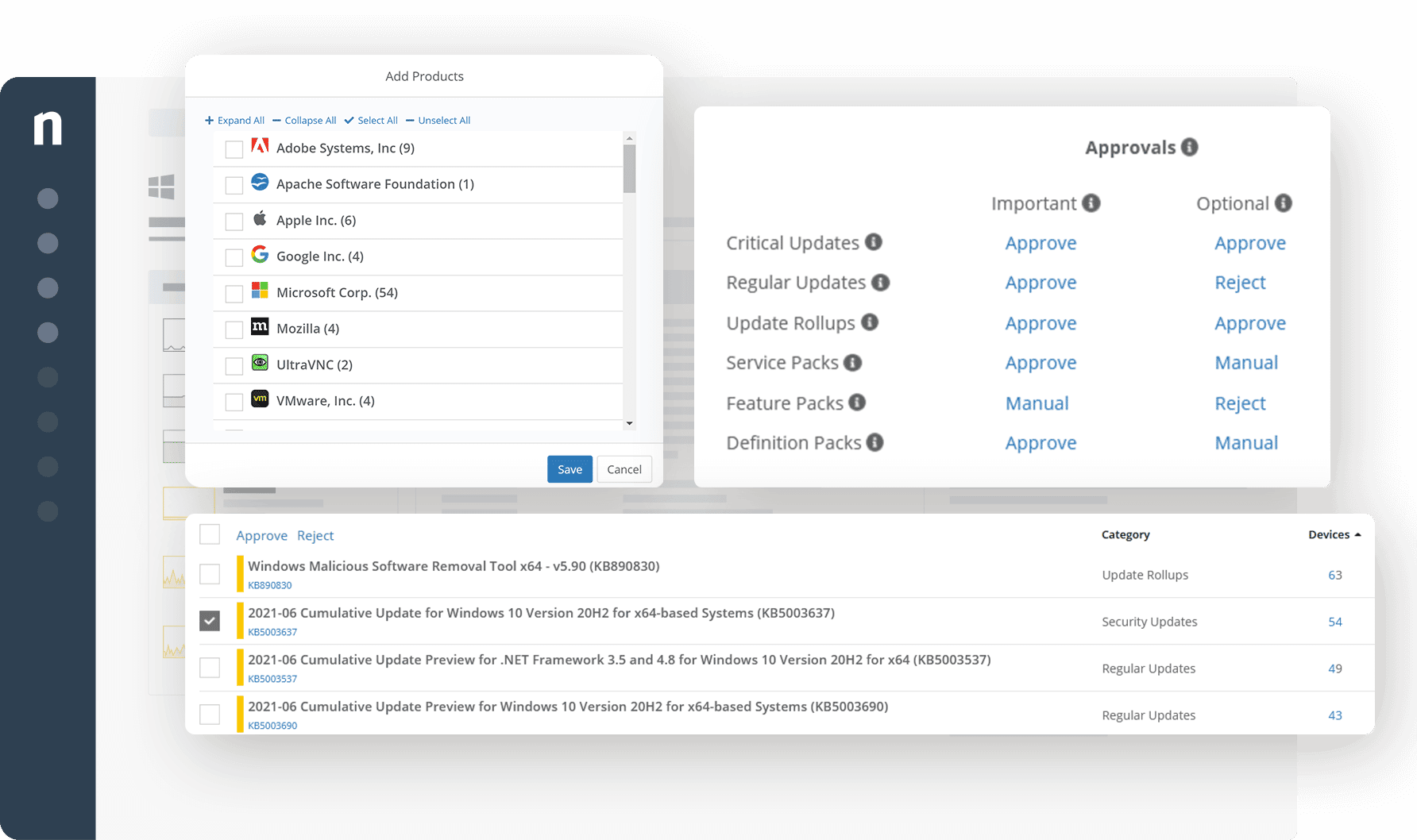 Who Should Use an MSP?
What kind of business can benefit from a managed services contract? If your business can relate to these challenges, you might be a good candidate:
Your business is experiencing too many service outages and excessive downtime.
You're not achieving expected results due to a lack of support and service.
You believe you're overspending on IT because the smaller charges and hourly rates are adding up too fast.
You're losing data, at risk for cyberattack, or throwing away productivity due to missing IT resources that could be provided through a subscription model.
Most small to medium-sized business (SMBs) owners are trying to juggle their business' operational needs, network performance, security requirements, all while keeping an eye focused squarely on costs. A key benefit of the Managed Services business model is that it offers a predictable cost, which can be especially beneficial to SMBs who don't want to manage surprise expenses month after month.
The Managed Services business model is often beneficial to businesses with in-house IT staff. Such staff may not be experienced with new technology or have the expertise to manage modern cybersecurity solutions, backup and recovery, or other necessities.
The managed services model is perfect for businesses that:
Do not have enough internal resources to handle maintenance, updates, and repairs.
Prefer a monthly fixed cost to ensure a high level of IT service and operational excellence.
Needs to minimize IT downtime to keep their business humming along.
The subscription pricing of the Managed Services model gives businesses much better cost control. A Managed Service Provider can eliminate certain expenses — IT department resources, training, equipment, and personnel — and make better overall use of the IT budget. When an organization's IT is handled by a Managed Service Provider, they are only responsible for paying that predictable, fixed monthly charge.
Managed services are also superior at minimizing a business' risks. MSPs have access to the latest infrastructure, software, compliance and security tools, and stay up to date with industry best practices. Because a Managed Service Provider is experienced in business continuity, they can deploy solutions to keep your data safe and your business operations disaster-proofed.
What Services Do MSPs Provide?
While every MSP is different in some ways, you can expect most managed service providers to offer these core solutions:
Cybersecurity at varying levels. This can range from the basics, like antivirus, all the way up to 24/7 monitoring and AI-driven threat detection.
Backup and recovery that allows businesses to restore their data in the event of a disaster or ransomware attack.
Productivity and collaboration software licenses for solutions like Office365.
Network management to keep your systems online and running smoothly.
Cloud computing solutions which can save businesses considerable money when compared to updating physical hardware.
Various audits and evaluations to better understand your IT situation before making large strategic decisions.
How Does MSP Pricing Work?
Unlike a typical walk-up computer store, the MSP does not wait for clients to encounter an issue before providing a solution. Instead, they proactively seek out clients to provide them with proactive solutions.
This is very different from the old-style model of business IT which usually required a business to first encounter some kind of issue, then seek out an IT company to help them fix it. Remote monitoring and management has changed the entire nature of the IT business, allowing MSPs to offer help desk services from afar through automated remediation or a few simple keystrokes.
As such, MSPs charge monthly rates for the "stack" of solutions and services that clients require, including disaster recovery solutions. This allows businesses to have peace of mind knowing they have a plan in place to handle any potential disasters.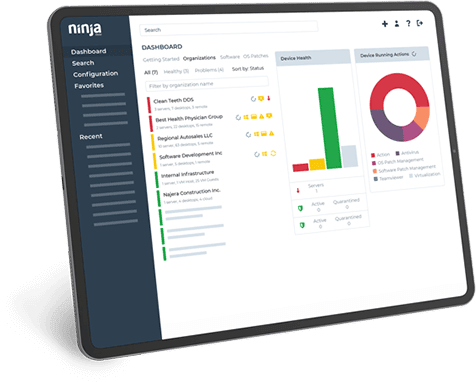 The Managed IT Services Model
When communicating the benefits of using a managed services provider, IT professionals will often use the term "outsourced IT department". In effect, this is what the MSP offers their clients.
Primarily, the MSP model provides a framework or platform for remotely managing a customer's IT infrastructure. Although this would be outlined through a service level agreement (SLA), this usually means managing the end-user systems as well as monitoring servers, Exchange servers, firewalls, routers or switches, and Active Directory Servers. Most of this is done from the MSP's workstations through a Remote Monitoring and Management tool like NinjaOne.
This model allows the MSP to provide more proactive services, including IT strategy, cybersecurity, data backup and recovery, and business continuity. Because the MSP model is based on fixed-price subscriptions, profits are maximized by reducing the amount of time spent on each client by being proactive and keeping their systems operational and stable. This enables greater scalability as well as overall cost savings for everyone involved.
Conclusion

Managed service providers bring a new dynamic to the idea of supporting an organization's technology. The meteoric rise of managed service providers worldwide is a good indicator of how valuable their services are in many cases.
While MSPs can help an organization cut costs while still reaching their objectives, outsourced IT may not be the right choice for everyone. That said, in cases where an MSP is a logical fit, businesses can typically enjoy worry-free IT support, additional strategic guidance, and lower overall costs.
Why MSPs Choose NinjaOne
NinjaOne is a powerful, easy-to-use remote monitoring and management platform that provides a single-pane-of-glass view into all the endpoints within an organization, and all the tools IT teams need to improve delivery. Our platform simplifies and automates the day-to-day work of managed service providers and IT professionals so they can focus on complex, value-added services, end-user relationships, and strategic projects.
Month to month: no long-term contracts
Flexible per device pricing
Free and unlimited onboarding
Free and unlimited training
Ranked #1 in support