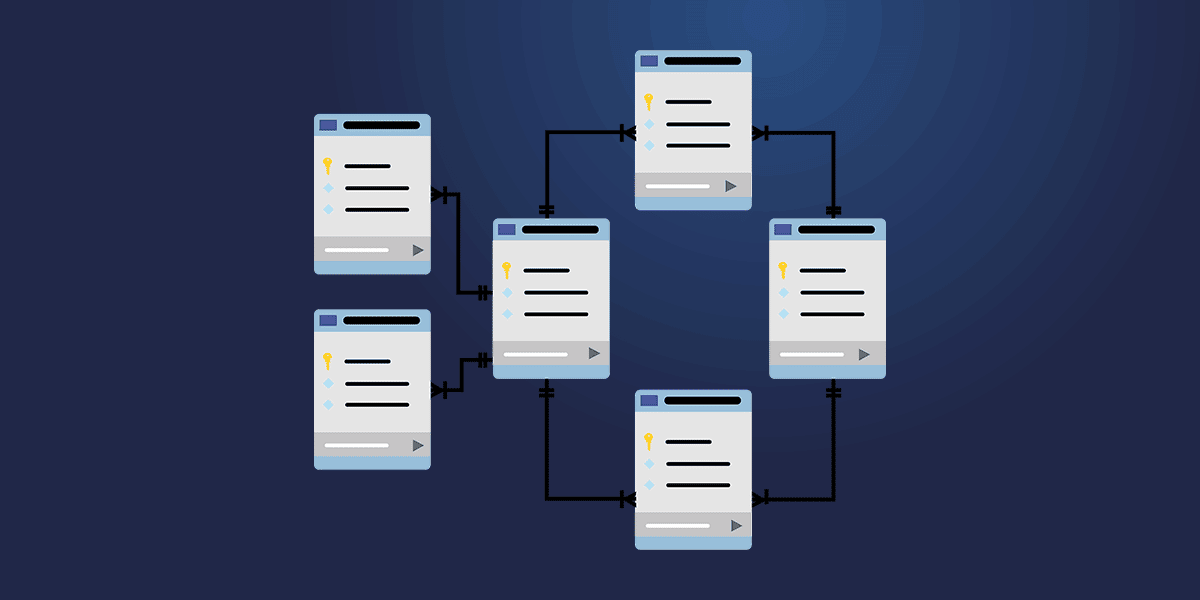 A well-run IT team keeps track of every asset in their domain, including hardware, software, and licenses. The specific task of managing hardware assets is known as hardware asset management. This involves keeping tabs on hardware from the time it's requested and purchased to the time it's phased out of use and disposed of.
As you can imagine, this can be a daunting task when handled manually. Without procedure and special tools, the process can be scattershot and rife with opportunities for error.
Manual HAM record-keeping raises the costs of asset management and increases the risk of theft and losses. In many cases, it's nearly impossible to comply with applicable standards and regulations using manual records. A dedicated hardware asset management plan — part of a larger ITAM strategy — is needed to streamline the entire process.
In this article, we'll explore the most critical aspects of hardware asset management and the associated concepts.
What this article will cover:
What is Hardware Asset Management?
Hardware asset management is the process of inventorying and tracking physical IT components like workstations, laptops, drives, routers, and servers throughout their entire lifecycles. The hardware asset management process gives the IT team salient details about their hardware asset inventory, where they are in the asset life cycle, and how those assets are being utilized. At its heart, the purpose of HAM is to control costs, guide purchasing, track IT inventory, and prepare for audits.
As mentioned earlier, hardware asset management is a component of the larger IT asset management (ITAM) concept. Therefore, HAM procedures should cooperate with the IT department's overall asset management scope and integrate with other ITAM/ITIL processes.
With the right hardware management processes in place, the MSP or IT provider's time spent ordering, deploying, maintaining, and retiring hardware assets can be significantly reduced.
Why is HAM important to the organization?
Hardware asset lifecycle management involves more than simply creating an inventory of devices. The greater purpose is to capture and update asset data to maximize tech ROI, minimize risks, and properly log the value and usefulness of IT hard assets. Some of these benefits in detail include:
Saving costs
When hardware assets are managed throughout their lifecycles, the organization can save money. This is primarily due to the "service and maintenance" stage of the asset lifecycle. When hardware is cared for, the chances of failure drop significantly. HAM processes also make it clear when it's time to dispose of an asset, saving a lot of maintenance costs that could have been drawn out past the practical life of the asset.
Improve asset utilization
Hardware asset management helps IT professionals make the most of their asset inventory by leveraging underutilized hardware. Sometimes it's possible to use existing hardware rather than make a new, costly purchase — but it can be challenging to know when this is an option if the hardware is not inventoried correctly.
Maintain security and lower governance risks
A proper HAM process gives a birds-eye view of hardware assets that can help the IT team identify what needs maintenance and what needs to be retired. This information helps them cycle or repair hardware that could become a security threat because it's obsolete or out of support. Asset management is often a requirement when it comes time for a compliance audit.
IT inventory control
Hardware asset management gives a clear understanding of your hardware assets resulting in better control over your IT inventory. In addition, the HAM process allows you to monitor up-to-date hardware inventory information for ongoing verification and maintenance.
Loss prevention
HAM incorporates asset tagging, assigning ownership, routine maintenance, and location tracking for security and theft prevention. Hardware asset management provides the tracking of warranty documents, contracts, licensing agreements, and maintenance records to help reduce loss or theft.
The Hardware Asset Lifecycle
Hardware assets have a span of life that needs to be handled in an organized and documented way. Every asset, no matter its size or price, goes through a lifecycle with several stages:
1) Procurement/Request
This is the first step in the asset life cycle and includes the actual purchase of an asset that the organization has requisitioned. Such purchases are usually made after understanding the requirements, making projections, comparing alternatives, and validating the purchase.
2) Deployment
The asset is then put into active use. During this stage, the asset is checked for physical defects, design problems, compatibility issues, and whether the asset has been configured correctly. At the end of this stage, the asset is fully deployed and functioning for its intended purpose.
3) Maintain / Monitor
Service management is an extremely important next step. Constant use leads to breakdowns and slowdowns, and many issues can be avoided with proper upkeep and care. This stage also involves monitoring the performance of the asset to ensure peak productivity and to spot issues that might crop up while in use. This stage includes regular patching and updates, compliance audits, cost-benefit analyses, and utilization reporting.
4) Support
Support helps to extend the working life of a hardware asset. On top of maintenance, amendments and upgrades are applied to keep the asset relevant, compliant, and compatible with other assets as the IT environment evolves.
5) Retirement/Disposal
Assets must be disposed of at the end of their life. However, before an asset is retired and cycled out, its place in the organization must be reviewed and addressed so that its removal does not create adverse effects. HAM makes it easy to make strategic decisions about replacing old technology when it reaches this stage.
HAM vs. SAM
Both HAM and SAM are subsets of IT Asset Management (ITAM). Whereas HAM deals with hardware, SAM deals specifically with applications. For example, software asset management (SAM) accounts for all of an organization's software, both virtual and non-virtual, along the software lifecycle.
IT Asset Management (ITAM) and HAM
IT asset management (also known as ITAM) is the broad-scope process of accounting for, deploying, maintaining, upgrading, and disposing of an organization's IT assets throughout the lifecycle. Like the more-specific HAM, it's all about tracking and maintaining inventory to maximize its value to the organization.
ITAM covers all IT assets, including hardware, software systems, cloud assets, and information or data. It encompasses both HAM and SAM.
Challenges of Hardware Asset Management
Lack of Organization
The biggest challenge that HAM addresses is the lack of an organized hardware asset inventory. Without an inventory, organizations do not know what exists within their IT environment, who is accountable for assets, or how they're maintained. Some organizations try to address this problem with simple spreadsheets or homegrown tools, but most find it very difficult to maintain proper asset management records without purpose-built solutions.
Change and Obsolescence
All IT assets have a finite lifespan and an expiration date. Hardware becomes overused and wears down over time. Software needs to be updated to newer versions.
Devices must be supported, upgraded, and replaced. With all of this chaos, it can be challenging to manage assets even with the proper tools. This is why it's recommended that larger organizations use special ITAM or HAM tools that can use automated discovery and digital workflows to simplify the process.
Poor Budget Planning
If IT teams don't know what they have at their disposal, they have a hard time knowing what they can leverage and what they need to purchase. Even a good HAM process won't help if the IT professionals don't keep proper records regarding utilization. The right tools will help you make informed decisions about the procurement of new assets and the usage of existing assets. It can also help eliminate waste.
Manual Inventory
MSPs and IT teams will lose considerable amounts of valuable time discovering and taking stock of assets manually. In fact, manual inventory and ongoing tracking are nearly impossible for managed IT providers who are responsible for a long list of remote clients. This is again another reason to use specific tools for HAM which reduce risk by permitting automatic discovery of hardware even on remote networks.
Service and Support
Servicing and supporting the IT environment can be daunting when your IT team or MSP doesn't know what assets are involved. ITAM and HAM protocols will keep information about the history of the asset, its configuration, and previous issues close to hand. With this data, the service desk won't have to spend time researching (or guessing) every time there's a service call. This speeds up resolution times and makes the IT team more efficient and productive overall.
Manage and Maintain from Procurement to Retirement
Hardware asset management is essential in any business IT environment in the age of digital transformation. HAM will assist IT teams in establishing visibility and control over the IT hardware in their care. This allows them to easily manage and maintain all of their clients' hardware assets from procurement to retirement.
Hardware asset management also allows organizations to make more informed purchase decisions by associating financial information and utilization with assets and providing complete transparency about managing the IT investment.
NinjaOne IT Asset Management
Get complete, accurate, and real-time insight into your managed IT assets to reduce costs, increase productivity, and improve security.
Automate IT asset discovery and management
Act on real-time IT asset information
Easily group, find and manage assets
Track and alert on asset changes
Monitor and manage software at scale