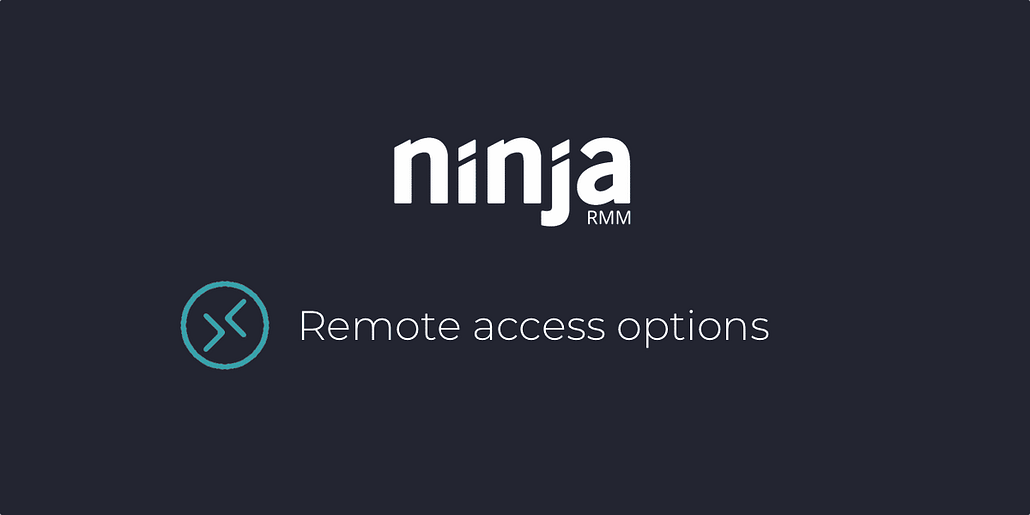 With concerns over the COVID-19 (coronavirus) pandemic mounting, more and more businesses are suddenly preparing for the possibility that many, if not all, of their employees will need to work from home for an undetermined amount of time. There are many ways that technology supports a remote workforce, and having the right IT tools on hand is essential for success.
For NinjaOne customers responsible for keeping those businesses secure and productive, here's a quick reminder of a feature that can help.
Granting users remote access to their desktops with end user sharing
NinjaOne's end user sharing feature allows you to give users secure remote access to their own machines without having to create them a full NinjaOne account.
All admins need to do is add the new users and assign them the device(s) they need access to. Depending on your integrations, you'll have the option to initiate the remote access connection through Splashtop, TeamViewer, or NinjaOne's own secured RDP solution (read more about supported remote access options here).
You can see what it looks like in the video below:
End users will receive an email invite to the NinjaOne portal, which you can make custom-branded with your own logo, etc.
When a user accepts the invite, he or she will be prompted to set up multi-factor authentication (MFA is required for all NinjaOne users). Once logged in, they'll be able to see their device and quickly connect to it with just two clicks. Easy as that.
Note: We understand this is potentially an extremely tense and challenging time for many businesses and customers. If you have any questions about remote access costs and how we can help you provide additional remote monitoring, access, and support solutions please reach out. We're here to help.
Not a NinjaOne customer? Try it for free today.