The air was thick with innovation and camaraderie as industry professionals gathered at the Build IT LIVE 2023 event in Orlando, FL from September 18-20. As a participant and an enthusiast, NinjaOne was excited to be a part of this transformative event. Here's a recap of our memorable experiences.
Mainstage magic with Dan Myers
The Mainstage session, led by our esteemed Product Manager, Dan Myers, was among the event's most eagerly awaited moments. Entitled "Build Real, Not Artificial, Automation Intelligence," this presentation served as a masterclass on the essence of genuine automation thought processes.
Dan emphasized that automation isn't just about shiny new tools. The real essence of it lies in creating a culture that encourages continuous improvements in automation thinking. He eloquently spoke about the importance of noticing repetitive tasks, actively seeking automation opportunities and rewarding tech-savvy individuals who come up with efficient time and money-saving solutions. The key takeaway? Investing in the people and processes behind the scenes can transform tech individuals into automation experts and uplift an entire organization.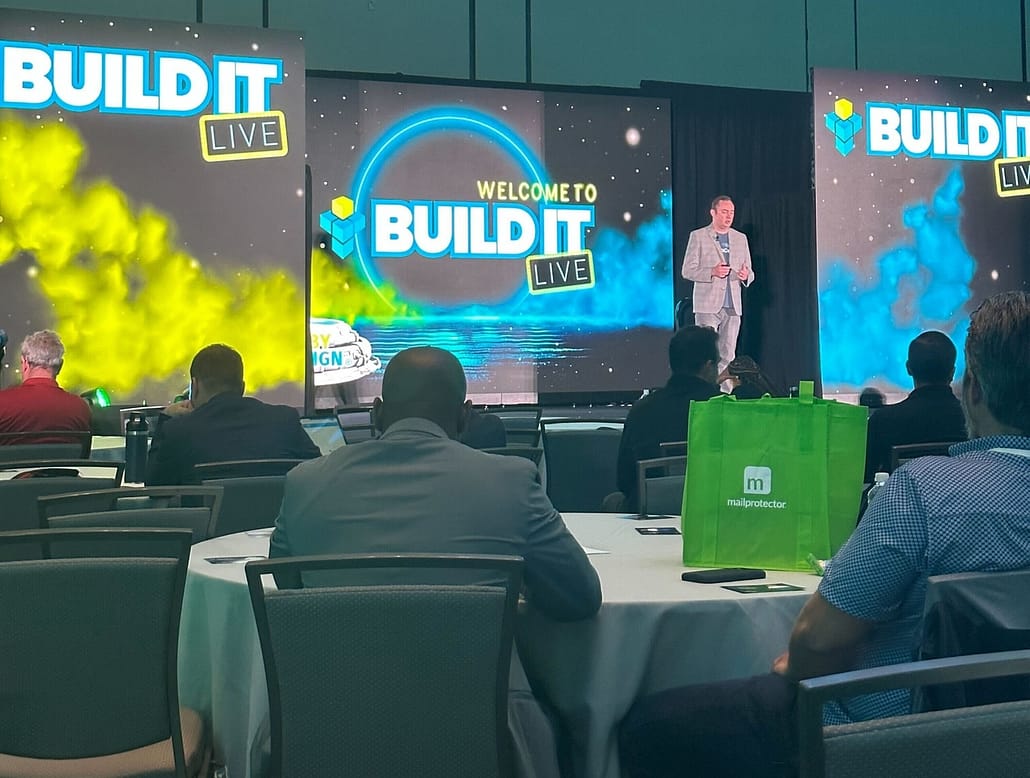 Breakout brilliance with Michael and Jonathan
The Breakout session, "Trustnomics: How to Spark Growth, Inspire Loyalty, and Outshine the Competition," featuring Michael Shelton, NinjaOne's Senior Vice President of Strategy, and Jonathan Crowe, Director of Community & Advocacy, delved deep into the dynamics of trust-building.
Their shared insights and candid revelations on trust, especially in the MSP market, were enlightening. They posed critical questions about earning and preserving customer trust and offered a well-rounded perspective by sharing NinjaOne's journey. Their session was a reservoir of actionable steps and frameworks that can be implemented to establish trust as a competitive advantage in any organization.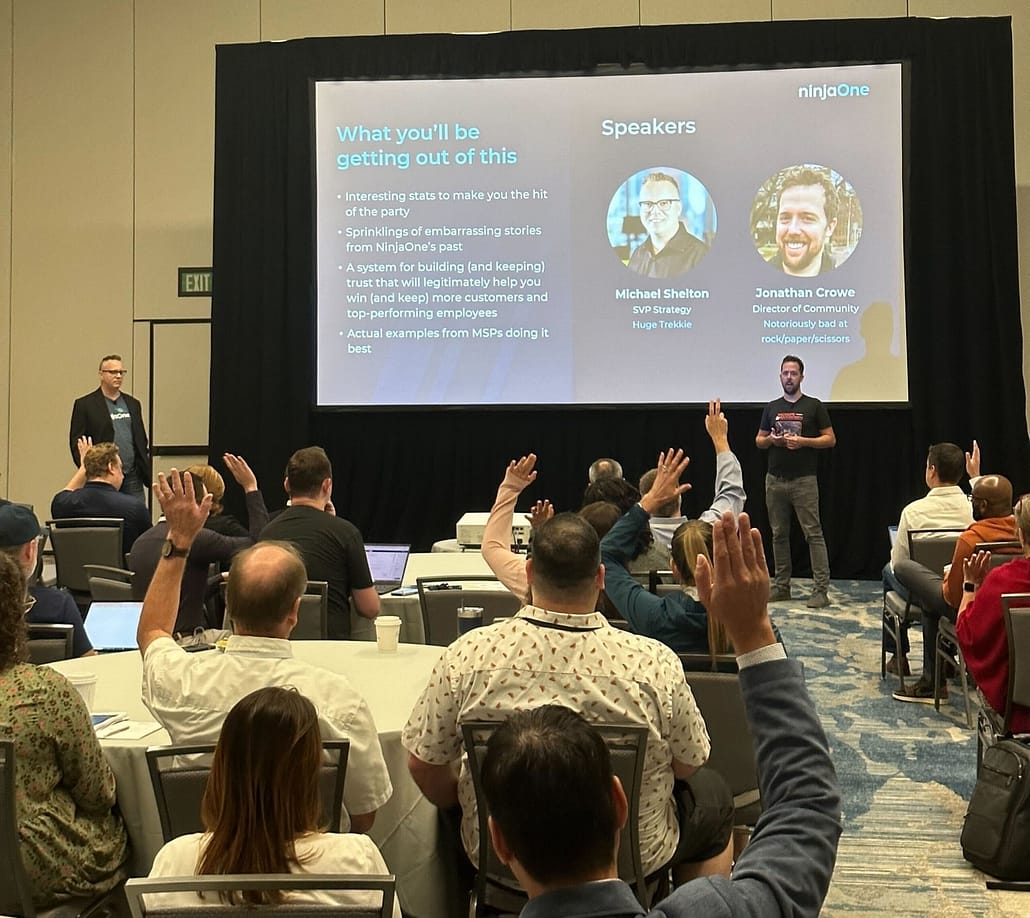 NinjaOne booth – The hub of interaction
Situated at Booth Number 14, the NinjaOne stall was buzzing with activity throughout the event. Our booth was not just a place to share information, but also a hub for networking and interactions.
Attendees were treated to fun NinjaOne swag, which was quite the crowd-puller. However, the real attraction was our on-site demos, which provided a hands-on experience of our solutions. The demos allowed us to showcase the practical applications and functionalities of our products, leaving many impressed.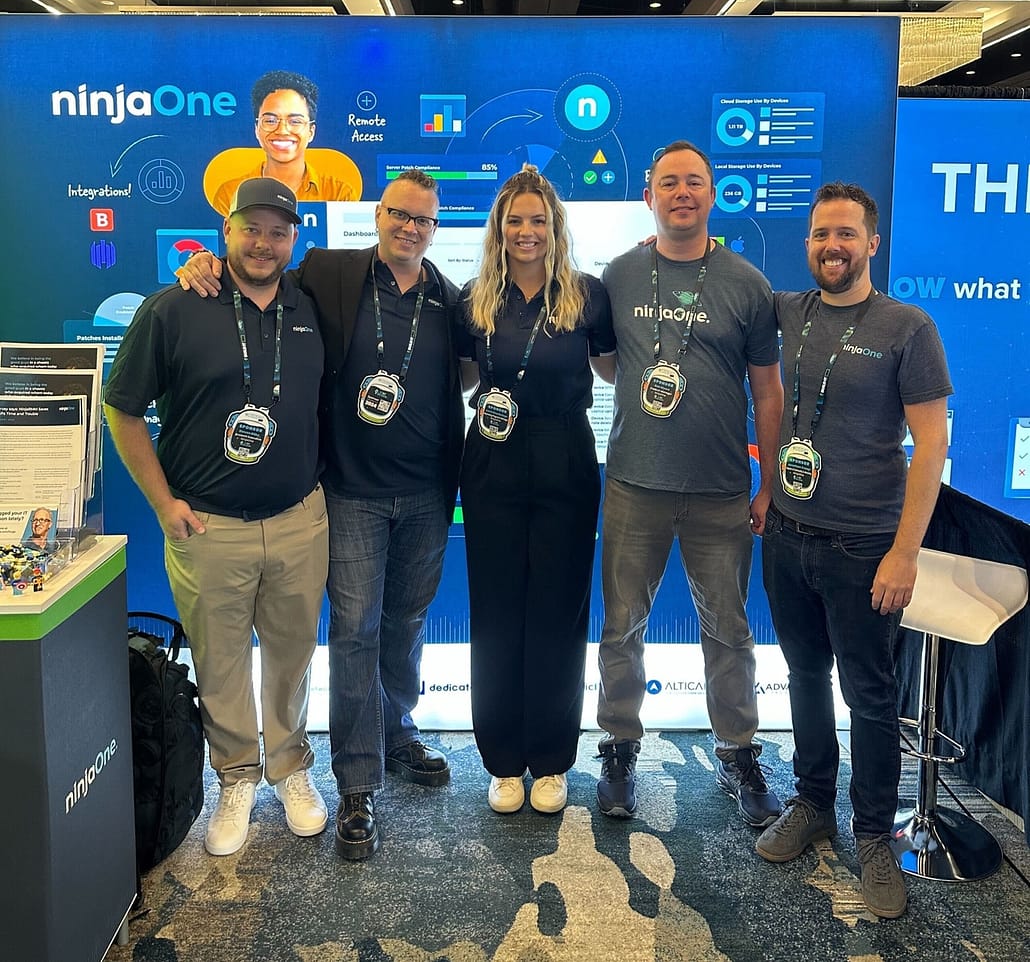 In conclusion
Build IT LIVE 2023 was more than just an event; it was an experience filled with learning, networking and innovation. The highlights for us were undoubtedly the informative sessions by Dan, Michael and Jonathan. Their expertise, insights and the value they brought to the table further solidified NinjaOne's position as an industry leader. We're grateful for the connections we made and the knowledge we shared and gained. Until next year, Orlando!