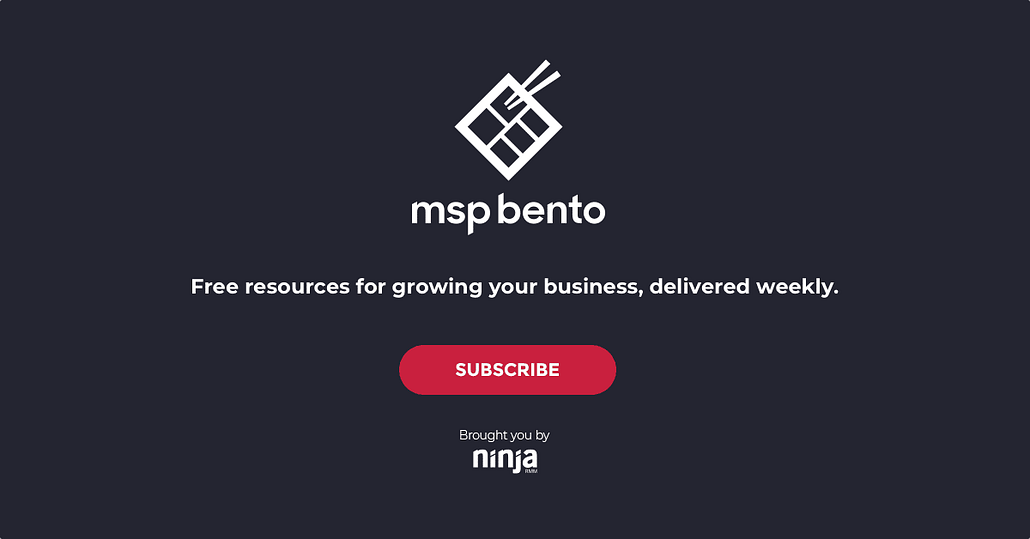 Q: What's MSP Bento?
A: A collection of practical, bite-sized tips, tools, and tutorials we share every week. Sign up here.
It's becoming increasingly clear that even once this pandemic subsides we're not going to be out of the woods.
Back in 2008, VC firm Sequoia Capital gathered the heads of its portfolio companies and delivered a now-infamous presentation. The title, "RIP Good Times," spoke for itself.
I was flipping through that deck this weekend, and one slide in particular stuck with me.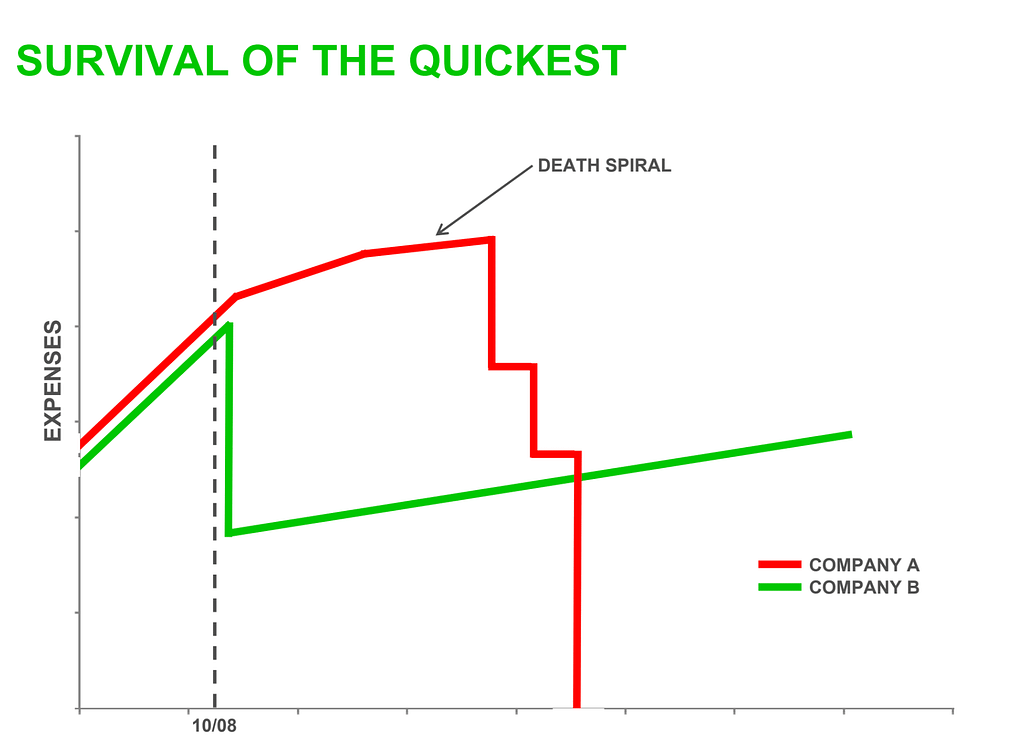 What that chart illustrates is that, in Sequoia's experience, companies that act decisively and cut expenses sooner in the face of economic hard times tend to weather the storm. Those that don't crash and burn once revenue starts drying up. Measures they take end up being too little, too late.
It's a harsh message, but at least one CFO who was in that room with the VCs says it helped wake him up and steel him and his company to make hard choices. They came out of the recession stronger, and in a better position than many of their competitors.
It's doubtful you need a wake-up call to know difficult times are likely ahead. But this week, in addition to sharing more resources to help you deal with the immediate impact of COVID-19, we're sharing resources to help you prepare for what comes next.
What do you want to accomplish this week?
How do you walk the line between lowering expenses and stunting your growth? If you're considering tightening your belt (and signs are you should) read this first. Source: OnStrategy
Category: Finance ?
Forbes is keeping a regularly updated list of federal, state, and local programs for businesses in the U.S. hit hard by COVID-19-related restrictions. See who's eligible and how to apply. Source: Forbes
Category: Finance ?
You can't shut down your outreach completely, or your pipeline will dry up. But now is not the time for business-development-as-usual, either. MSP marketing expert Kevin Clune shares must-read advice for striking the right note. Source: MSP Growth Hacks
Category: Marketing ?
"The Remote Work Survival Kit" is a massive crowdsourced Google Doc that is being heavily contributed to as you read this.
Category: Tools ?
"Remote" doesn't have to mean "less secure." Get organized around this free checklist. Source: Skout Cyberescurity
Category: Security ?
Here's to supporting each other though this. Keep well and stay hungry.
Want a roundup of free resources like this in your inbox every Monday?
Join 500 growth-minded MSPs and sign up here.