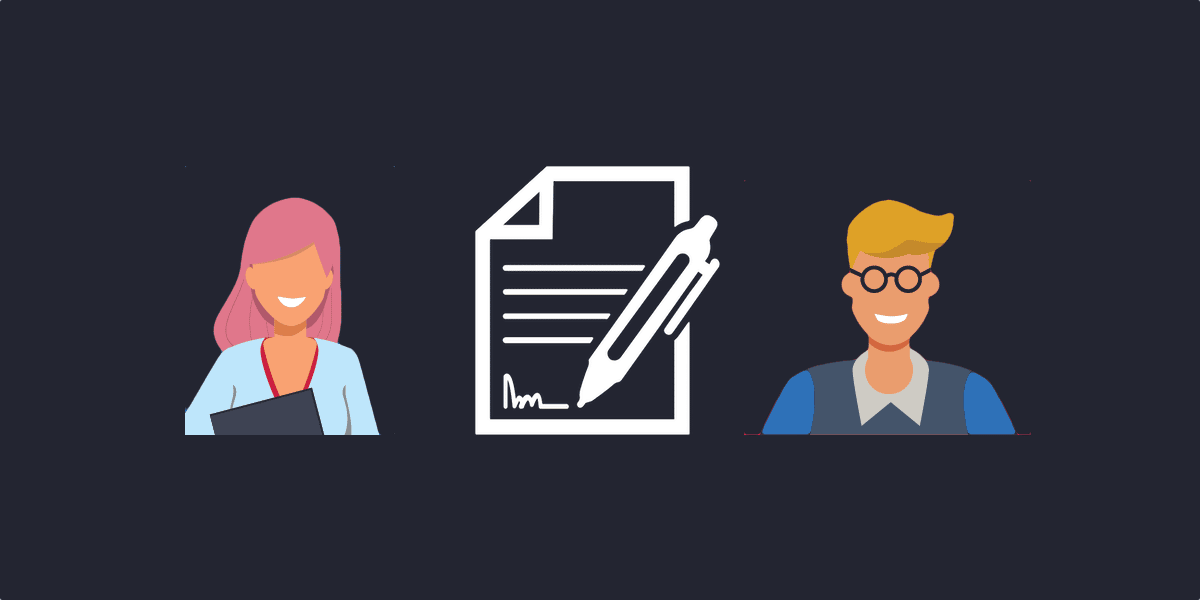 Microsoft began the launch rollout of the New Commerce Experience (NCE) in January 2022. This launch brings about changes that impact how MSPs and end-users purchase Microsoft 365 licenses.
In addition, Microsoft created the NCE to reduce complexity and offer savings for long-term commitments while also bringing on new features to make CSP a competitive alternative to the traditional Enterprise Agreement (EA).
This post will cover everything you need to know about Microsoft NCE.
What this article will cover:
NCE is an evolution of Microsoft's Cloud Solution Provider (CSP) program. In an effort to grow the CSP program, MS intended to reduce licensing complexity and costs while providing enough flexibility to support a range of client purchasing needs.
Microsoft initially launched the New Commerce Experience for Microsoft Azure back in 2019, and they've since expanded NCE to include Windows 365, Microsoft 365, Dynamics 365, and Power Platform commercial seat-based offers.
What is MS New Commerce Experience (NCE)?
Recent changes in how customers purchase and manage Microsoft licenses through their Cloud Solution Provider (CSP) Program bring MSPs an updated 'per seat' model. These changes apply to Microsoft 365, Dynamics 365, Windows 365, and Power Platform subscriptions and provides resellers with a more straightforward way to manage subscriptions.
In addition to NCE program changes, there will be a price increase taking effect from March 1, 2022, for the following core services:
Microsoft Business Basic
Microsoft 365 Business Premium
Office 365 E1, E3, and E5
Microsoft 365 E3
To soften the impact of price and program changes, Microsoft is offering a 5% discount for annual Microsoft 365 commitments until the end of March 2022. Users can benefit from the discount and avoid the price increase by changing over to NCE before the end of March 2022.
Monthly Plans
Once changed over to an NCE subscription, MSPs and users will have the ability to purchase Microsoft 365 licenses monthly without an annual commitment. This change was made to provide flexibility, especially for IT providers that need to make regular changes to their M365 or O365 license plans and/or seat count. This month-to-month subscription carries a 20% price increase across all licenses.
12 Month Plans
NCE users can also commit their licenses through a 12-month subscription. Unlike the former legacy CSP model, those customers on a 12-month subscription have the option to be billed on either a monthly or annual basis.
The 12-month subscription ensures pricing will be locked in for the entire term. This has obvious benefits to the MSP, who can avoid price increases in that time. This subscription will allow users to increase the seat count — but they cannot decrease it.
36 Month Plans
A new introduction to NCE is a Multi-Year Pricing model that allows users to secure three-year pricing for long-term commitments. This plan gives users the option to be billed monthly, annually, or in total upfront. Like the 12-month plan, this subscription allows users to increase but not decrease the seat count.
NCE Launch Timeline
January 10, 2022 – New Commerce Experience (NCE) launched along with all introductory promotions offered by Microsoft. Users are encouraged to adopt the new platform quickly to leverage the available discounts.
March 1, 2022 – M365 price increases come into play, starting on this date, all new and renewed subscriptions must be purchased through NCE.
October 1, 2022 – Legacy programs fall out of support, and all licenses will now have to be purchased through NCE.
What Does This Mean for Users and MSPs?
Change isn't always the most welcome thing in the IT space. Instead, agreements are designed with specific profit margins, and most MSPs dread having to renegotiate price increases with their clients. Thankfully, the New Commerce Experience is meant to be a growth-oriented initiative thanks to improved revenue predictability, simplified licensing, a choice of term options, and added features that empower MSP resellers.
Look forward to:
Flexible Term Options
Monthly term options at a 20% premium
Annual term options; upfront or monthly payments
36-month term options; upfront, annual, or monthly payments
(Not all products will have a monthly term option. 36-month options will only be available for some Dynamics products starting January 10, 2022.)
Windows 365 subscriptions are slightly different. These licenses will only be available through the monthly term offer on NCE. Microsoft assures us that Windows 365 subscriptions will not be subject to the 20% premium for monthly terms under the current NCE model.
Nonprofit, Education, and Government licenses are not yet available on NCE. However, because they haven't been carried over, these products will not be subject to the price increases in March.
Cancellation policies change starting March 19 at 12 AM UTC. New commercial seat-based subscription orders in CSP will allow seven calendar days for cancellations and seat reductions instead of the former 72-hour timeframe. MSPs will appreciate this change as it gives partners more time to make post-purchase corrections to orders. Under the new model, any charges for canceled subscriptions or seat reductions will be prorated from the subscription's creation until the changes take effect.
Add-ons are purchased as individual subscriptions separately from core product subscriptions. This means that end dates may not be the same between the base product and the add-on. Note that add-on products cannot be migrated to NCE using the API Upgrade tool. Instead, Microsoft says that add-ons will need to be removed from legacy before migration and then re-purchased on NCE.
Upgrades on NCE are handled as a migration from one paid subscription to another paid subscription. Users will not be allowed to transfer from a higher-paid SKU to a lower-paid SKU. However, MSPs can purchase an upgrade at any time and can choose to either do a complete upgrade where all seats are upgraded or a partial upgrade where only selected seats are upgraded.
Promotions are available (see below), but those offered by Microsoft at this time carry a maximum of 2,400 seats per subscription. Any transaction, including more than 2,400 seats, will be submitted at non-promotion prices. Promotion eligibility is determined at the subscription level for each partner.
Trials of NCE are available with 25 licenses that are valid for 30 days and cannot be canceled. In addition, trial licenses are automatically converted to paid offers at the end of the trial period and will not issue alerts from Microsoft in the partner center. In addition, two options are available at the end of the trial period: automatic conversion of all 25 seats into a paid subscription or manual conversion where the MSP or user can choose to upgrade the licenses.
Change of channels will not be permitted outside of the subscription term renewal in the current NCE model. Change of channel is still possible at the time of term renewal, within the three-day window. This affects end-users who wish to purchase through a different partner, partners who want to change distributors, or partners going from direct to indirect.
Microsoft will be making exemptions for mergers and acquisitions in the future. However, as NCE stands today, the licenses must stay with the partner and provider of the original purchase.
What Should MSPs Do About MS NCE?
Most MSPs were advised to change over to NCE on March 1, 2022, to avoid the Microsoft 365 price increases and to make use of the discount offers. However, if you're too late to take advantage of these offers, we recommend keeping an eye out for more incentives before the final date in October.
The changeover to NCE gives MSPs an excellent reason to audit their current licenses to ensure they're not paying for seats or features they don't need.
Are Any Incentives Being Offered for Moving to NCE?
Microsoft wants to encourage partners to change over to the New Commerce Experience, so they're offering two limited-time promotions around the January launch. Expect annual subscriptions to be discounted 5% from January through March. Monthly subscriptions will be discounted down to the regular annual price. The monthly term promotion bills the regular annual term price, which saves the user the 20% premium on monthly term agreements through June 2022.
These promotions apply to all new commerce seat-based commercial offers for subscriptions of up to 2,400 seats. Windows 365 subscriptions are excluded from both promotions.
(Note that these promotions are accurate at the time of this writing and are subject to change. Discounts are calculated as (promotional price – list price)/ list price.)
Complete Changeover to NCE by 2023
The Microsoft NCE program brings MSPs new opportunities to scale their licenses and better serve their clients. Hopefully, you've had time to take advantage of the promotional offers available during the rollout — but ultimately, all MSPs will need to plan a complete changeover to the New Commerce Experience by the end of the year. The NinjaOne team will continue to follow this significant change in the Microsoft partnership and post updates as they become available.