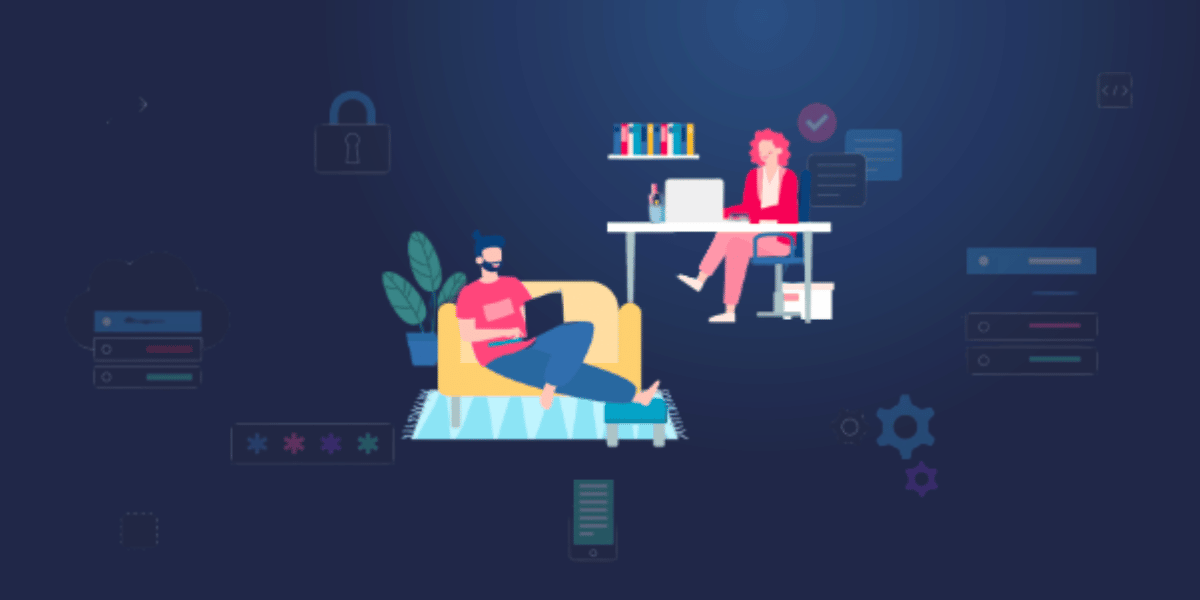 The pandemic has rapidly advanced the adoption of remote work. Perhaps unsurprisingly, studies have shown that many employees prefer the hybrid work model — it makes work more flexible and often more enjoyable. Despite some companies starting to return to the office full-time, many companies are adapting to meet their employees' changing expectations and have made hybrid work a permanent solution.  
To better understand how organizations have adapted to hybrid-remote working and assess its impact on employees, NinjaOne surveyed 400 employees in regulated industries. Of the respondents, 200 work in the finance and insurance industry and 200 work in the public sector. The findings are detailed in our latest report, Hybrid Work in 2022: How IT is Managing the New Challenges of a Flexible Work Environment. 
The need for a better balancing act for hybrid work
The study found many organizations are still too cavalier when managing technology that enables hybrid work. Remote work went from becoming the exception to the norm virtually overnight, but this rapid shift came with a cost. Investments in technology and the introduction of new software solutions and communication channels suitable for remote work are often stymied by a lack of guidelines, inadequate IT management, unclear responsibilities, and too little security training. It's now up to IT to solve these new challenges.
Here is a sneak peek at what the survey uncovered:
25%

of respondents use non-approved software, and

27%

use non-approved communication channels for work.

More than

30%

of employees are responsible for managing their own communication channels, updates, IT security, and bug fixes or do not know who is the right contact person. 

45%

of respondents either were provided with minimal or no rules and formal guidelines or weren't aware of this information since working in hybrid working setups.

20%

of the respondents stated that their company has not improved its data privacy and security policies to support hybrid work.
Hybrid work models are here to stay, and so are the challenges related to team collaboration and communication, IT management, and security. The key is for organizations to work closely with their IT and security teams to ensure the right tools and policies are in place to manage risk and properly support employees.
To learn more, download the full report: