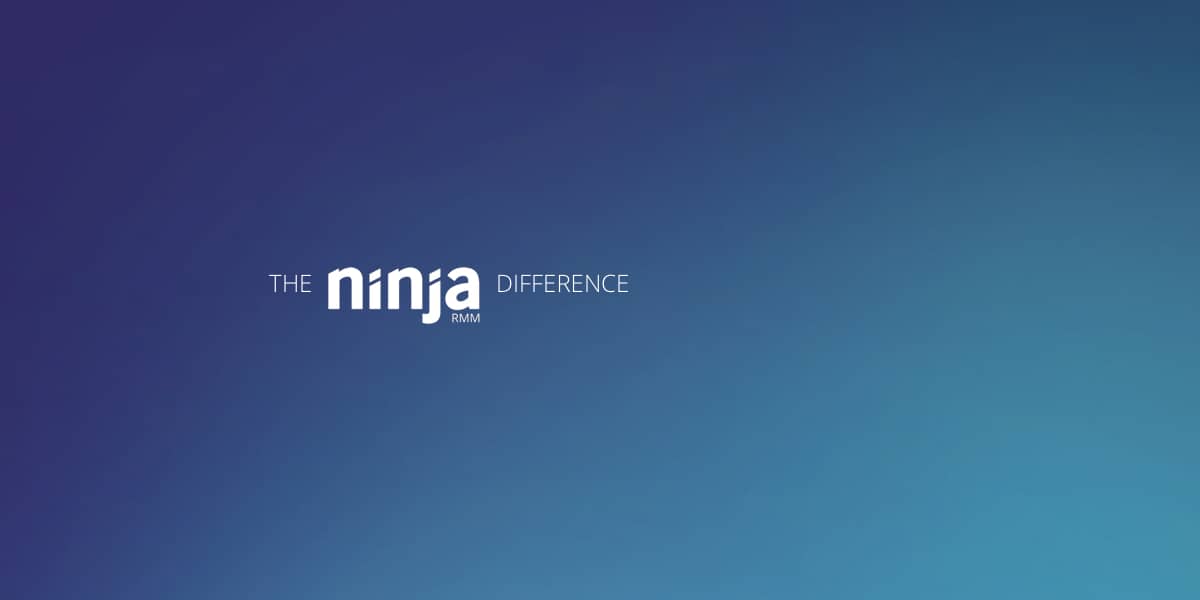 When we started NinjaOne in 2013 we set out to do things differently. We believed nearly everything about RMM software — from the way it was built to the way it looked to the way it was sold — could and should be improved.
This post is the second in a series we're calling "The NinjaOne Difference," where I explain our approaches behind everything from sales and pricing to product development and support. If you haven't read the first post in the series on sales tactics, you can check it out here.
In this post, I'd like to provide some insight into a topic many folks understandably have questions about: pricing.
The factors that determine NinjaOne price
We use per-device pricing, which can vary based on the following:
Number of endpoints the agent is deployed to: We use a tiered pricing model that provides volume discounts. The more devices you deploy the agent to, the lower the cost-per-device.
Integration add-ons: Partners can also choose to bundle NinjaOne with a variety of integrated software including TeamViewer, Splashtop, Webroot, Bitdefender, Malwarebytes, and StorageCraft at discounted rates. These packages can consolidate billing and produce significant cost savings.
Promotions and incentives: Just like most organizations, we offer monthly or quarterly promos, rebates, referral discounts, and other sales incentives that result in varying discounted rates. That includes potentially offering a discounted rate in exchange for signing a X-month commitment. In addition, partners who joined NinjaOne in the past enjoyed early access pricing and have not had any increases to their price.
Based on these factors, pricing can vary, but one variable that will never play a part in NinjaOne pricing is hidden fees. As I mentioned in my previous post, the last thing you need is to make it all the way through a sales process only to get hit with things like surprise training and implementation fees. That doesn't happen with NinjaOne.
Because implementation is so easy and intuitive, we don't need to charge for it. Support, meanwhile, is completely free and unlimited (it's also rated the highest of any RMM). We've invested heavily in these areas, not just because it gives us a competitive advantage (which it does), but because we believe it's the right way to do business.
Partners who haven't opted into a promotional commitment can choose to cancel at any time by giving 60-days notice.
Why pricing isn't listed on the website
We get it. Going to a pricing page and not seeing a specific number can be annoying. But like many companies who sell to the channel, we don't publicly list our pricing. The reason is we don't want to interfere with how our partners are pricing their services or negatively impact their margins in any way.
We love transparency and fully embrace it when we can, but doing what's best for our customers trumps all.
If you have additional specific questions about our pricing, the best way to get that conversation going is by requesting a quote.
If you're looking for more general info, you may also want to check out the FAQ section at the bottom of our pricing page.
Finally, if you ever have concerns about the pricing you've received I hope you'll consider reaching out to me directly at [email protected] and letting me know.
We don't pretend to be perfect. There are going to be mistakes. The only way we can learn from those mistakes and improve is if we're made aware of them. So I highly encourage and appreciate anyone reaching out.
Looking forward to sharing more about how we're approaching things here at NinjaOne. The product and the company are both growing fast and we've got some really exciting things in store for the rest of the year. More to come soon!