In today's increasingly complex IT and networking environments, automated patch management is a critical component to maintaining business operations and keeping organizations secure. Organizations are constantly under threat, with the average seeing 497 cyberattacks every week, and automated patching is one part of cybersecurity hygiene that helps reduce an organization's attack surface.
While the trend in attacks seems likely only to rise, IT pros have been tasked with managing more devices and software as a result of our shift to remote and hybrid work environments. But patch management can be a time-consuming process and when you're managing hundreds or thousands of endpoints, so the only way to do the job efficiently is through automation.
Common issues with patch management
Increasing number of patches
Patch management is easy to fall behind in, due to the sheer number of patches coming out. Every year, thousands of common vulnerability and exposure (CVE) reports are issued, and IT teams have to react quickly to apply the patches. 
In addition to patching potential security vulnerabilities, IT teams also have to keep software, operating systems, and devices up to date and properly configured to ensure top performance. This is one step of the patch management process that can be automated for improving efficiency.
Outdated IT inventory management
Staying up to date on IT inventory management has always been a challenge, especially now as organizations transition to remote and hybrid workforces. Managing your IT asset inventory allows you to get a clear picture of how many endpoints you have and how many of them require patching.
How to solve patch management issues
Having the right tools is critical for solving patch management issues. Cloud-based, automated patch management software allows MSPs to schedule regular update scans and ensure patches are applied under specific conditions or automatically.
What is automated patch management?
Automated patch management uses software to automate the entire patch management process. With automated patch management software, IT teams can scan and deploy necessary patches to devices without manual intervention. By automating patching processes, an IT team will improve patch accuracy while reducing the amount of manual management required throughout the process.
What are the benefits of automated patch management?
Strengthen security
The main reason why organizations implement an automated patch management system is to strengthen security. Many organizations put off patching since it can be complex and time-consuming, but doing so can have serious consequences. According to CNP Technologies' explanation on the importance of patching, "57% of cyberattack victims report that their breaches could have been prevented by installing an available patch." Many cyberattacks could have been prevented if an automated patch management system was in place to deploy necessary patches.
Boost productivity
A recent patching study by Ivanti discovered that "(71%) of IT and security professionals found patching to be overly complex, cumbersome, and time consuming." Instead of spending time and energy on patching, IT professionals can use automated patch management software to take the work off their hands. After automating patching processes, an IT team can focus their time and energy on other critical projects, thus boosting their productivity and effort.
Reduce mistakes
Even the most talented IT professionals make mistakes on occasion. Since automated patch  management software does not rely on human input, it reduces manual errors that often occur when patching. Some examples of manual patching errors are skipping patching a system, missing a failed update notification from a patched system, and pushing a wrong version of the software update. Automated patch management systems reduce such errors and allow you to schedule patching whenever you need it.
Simplify reporting
In a recent IT compliance study by Hyperproof, 45% of respondents said they plan to spend more on IT risk management and compliance in 2022 vs. 2021. More and more organizations are turning to automated patch management solutions in order to follow security and compliance standards. Automated patch management simplifies patch reporting for compliance audits and ensures that necessary patches are deployed for security standards.
Top 3 automated patch management solutions 

1) NinjaOne
NinjaOne provides an automated patch management solution that makes patching easy for IT departments and MSPs. With NinjaOne, IT professionals have access to OS patching, application patching, patch reporting, automated patching, remediation tools, and more.
2) Acronis
Acronis Cyber Protect Cloud is an all-in-one solution that offers patch management, antimalware, antivirus, URL-filtering, and more. It's known for its easy integration and automation features that reduce complexity and decrease costs.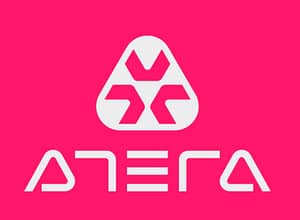 3) Atera
Using Atera, organizations can monitor an unlimited number of devices and automate Windows, Mac, and other OS software patching. Atera also allows you to schedule patch installs, saving time and boosting IT efficiency.
How RMM supports automated patch management
In order to gain more visibility and control over the patch management process, organizations often use both patch management software and RMM. The granular controls over the patching process that an RMM provides gives organizations the ability to fine tune an approach to patch management that works for them.
Get started with automated patch management
Automated patch management is something all organizations should consider implementing to achieve higher levels of security compliance and improve the productivity of their employees. At a time when organizations are under more and more pressure from cyber threats, patch management is an important part of cybersecurity hygiene that modern IT departments must contend with.
NinjaOne utilizes the power of its built-in RMM to automate patching with high levels of granularity. Sign up for a free demo today and start automating your patch management process.