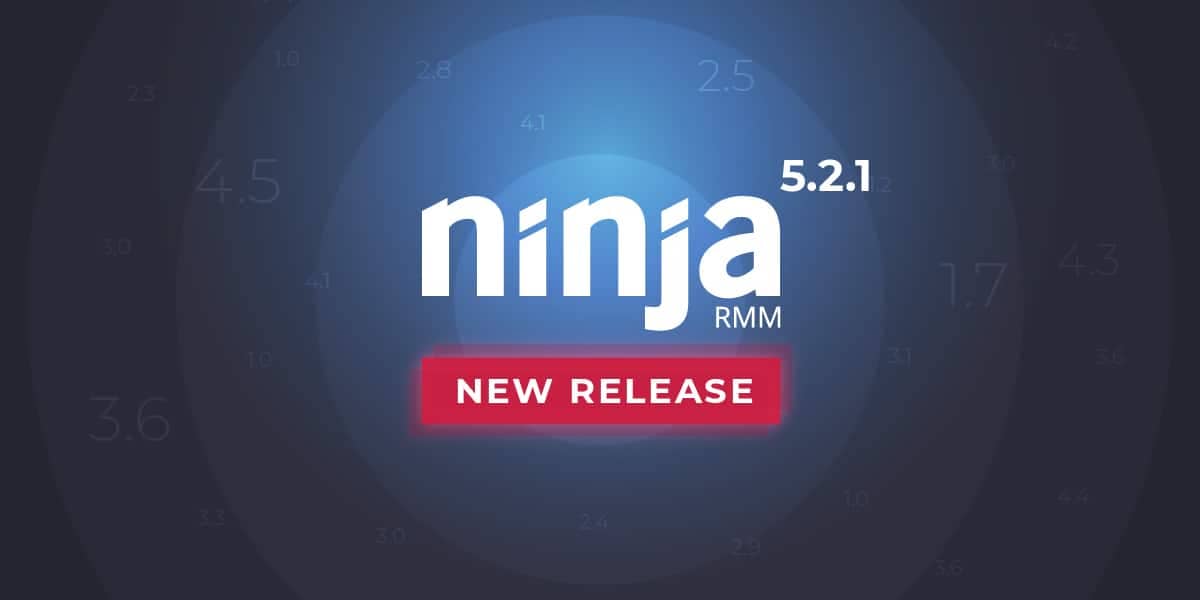 In NinjaOne 5.2, we introduced new time-saving and security features like custom fields, agent uninstall prevention, and Ninja Documentation, our new IT documentation solution. The new NinjaOne 5.2.1 update delivers a handful of bonus features and integrations released in advance of our final platform update of the year. The new features are designed to make using NinjaOne more secure and integrated into your work life. 
With that, let's dive into the latest releases in the NinjaOne 5.2.1 update.
User Login Restriction by IP Address
The NinjaOne 5.2.1 update introduces a new security enhancement that tightens endpoint security and protects users from bad actors. With this feature, users can now whitelist the IP addresses from which users can log in to Ninja. When setting up the whitelisted IP address, Ninja will automatically analyze both the new address and the device's IP address. If either IP address is found to be suspicious or invalid, the whitelist will not be created. This action is also guarded by 2FA and if the setup fails the platform will not reveal why. This is an important security change that makes it harder for bad actors to abuse Ninja's technology and users.
Users can expect this feature to be expanded in future platform updates to automatically include API whitelisting when setting up a new whitelisted IP address. This feature is currently only limited to technicians and will not affect end-users.
Ninja alerts can now be pushed directly to Slack. Users can set up names and descriptions of each new communication channel and handpick the alerts they want to push over to specified Slack channels. From the alert in Slack, users can go directly to the device to begin remediation or reset the alert directly in the Slack channel, creating two-way communication between Ninja and Slack. Users can also review who triggered a reset from within the Ninja dashboard. With more than 10 million people using Slack every day, this was an important integration that streamlines IT management and integrates it into other areas of a business.
We've also improved integrations for pushing Ninja alerts to email, SMS, and Webhooks. Users can set up a distribution group or channel that includes all members' emails or phone numbers and then handpick the alerts that trigger a notification. In future releases, we plan to introduce an integration for Microsoft Teams.
With the new updates in NinjaOne 5.2.1, we're helping our users be more secure and productive while using the Ninja platform. IT management has never been more mission-critical for businesses today and Ninja's technology is powering the modern, agile IT environment.
To learn more about the latest NinjaOne 5.2.1 platform update, sign up for a free trial or watch a free demo.