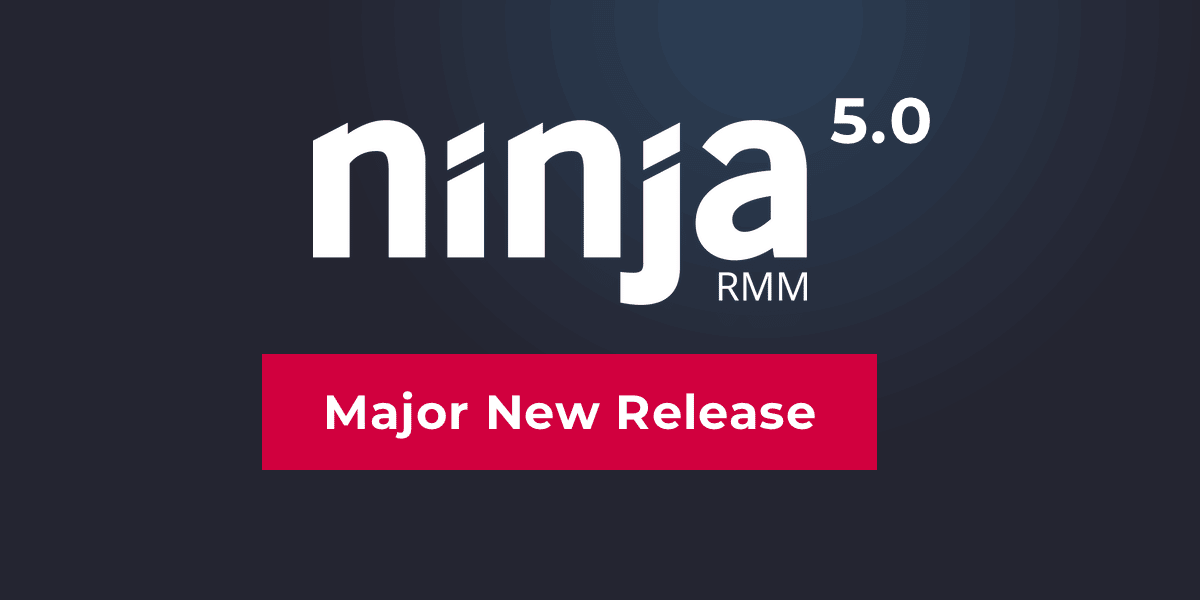 In the latest NinjaOne platform update, the company delivers on its mission towards building a unified platform for all MSPs. The latest update builds upon the highest rated RMM's success by introducing new OS management capabilities, popular integrations, and many of our most requested features. With these changes, NinjaOne is becoming the clear choice for MSPs looking for an easy, modern endpoint management tool.
NinjaOne's 5.0 release will be available tonight for customers globally. Visit the NinjaOne Dojo for more resources on how to make the most of the latest version of NinjaOne.
Let's dive into the changes!
Linux OS support
NinjaOne's development team has been hard at work delivering one of the community's most requested features – an agent for common  Linux distributions. Partners can now monitor and manage Ubuntu, Debian, Fedora, CentOS and RedHat Linux distributions.
Granular detail into device health and performance, and hardware and software inventories can help MSPs be more proactive in their support to clients and reveal opportunities to provide new services. MSPs will also benefit from NinjaOne's extensive scripting, automation and patch management capabilities so they can quickly, easily and securely support Linux devices.
By adding Linux monitoring and management to NinjaOne's portfolio, we're making our platform even more centralized and single-pane, so MSPs can manage their entire client device profile in one place. This update will make technicians faster and helps to lower costs around license and training costs for third party software.
New support for BitLocker and FileVault enhance client security
Remote work accelerated trends of increasing numbers of remote devices under management, and in the new NinjaOne platform update we're adding support for the Windows and Mac native drive encryption management tools – BitLocker and FileVault.
Users can now monitor and manage the encryption status of Windows (BitLocker) and MacOS (FileVault) devices. Users can now monitor for drive encryption status, trigger alerts, tickets and automations based on encryption status, and collect per-drive Bitlocker keys automatically. With reporting built directly into these integrations, MSPs can provide status updates to clients in seconds.
With these new capabilities, NinjaOne's platform makes it easy to manage client security, increase efficiency through automation and identify new revenue opportunities through encrypted drive detection and remediation.
Maintenance mode
Delivering on another highly requested feature, NinjaOne's 5.0 release introduces maintenance mode. In maintenance mode, users can suppress notifications, alerts, triggers, tickets, and tasks. This will help reduce complications caused by automation during maintenance and keep technicians fresh and productive by reducing alarm fatigue.
WSUS server support for Windows OS patching
NinjaOne users now have the ability to install Windows OS patches directly from a WSUS server. With this update, MSPs can utilize a WSUS server for Windows patching, reducing bandwidth utilization and taking greater control of patch availability via the WSUS server on a per-client basis. 
New alerts, activities and threats dashboards
Brand new built-in dashboards will keep NinjaOne users up-to-date on the most pressing notifications critical to their business. With insights like this at their fingertips, NinjaOne users can uncover the trends and data they need to continuously deliver value to their clients.
The new activities dashboard provides a detailed, auditable log of all activities taken in NinjaOne, by NinjaOne, or by technicians using NinjaOne for the past three months. Users can see system logs like logins, client creations, and policy changes; automations run by NinjaOne, such as scheduled or triggered script deployments, and activities performed by users such as remote control sessions initiated, remote tools accessed, etc. This very robust activity auditing dashboard is searchable, filterable, and provides users with enhanced security and peace of mind. 
The new alerts dashboard displays all active alerts, with descriptions, across all client organizations from a single source. Finally, NinjaOne's new threats dashboard allows partners to see details on active and quarantined threats detected by integrated AVs at the global and organizational levels. Ninja's new dashboards elevate critical data so users can respond faster and triage IT issues more effectively.
Quality of life improvements
Capping off this release are a series of quality of life improvements that will make working in the NinjaOne platform easier and more impactful on users' day-to-day activities.
In one major UX improvement, we've added a quick actions menu for all devices in both dashboard and search views for common actions like script deployment, rebooting, screen share, maintenance mode, device tools, wake on LAN, and adding to the favorites bar.
End user sharing, which emerged as a critical feature for helping businesses work remotely, is enhanced, too. Now, end user sharing can be set up for users across any individual organization, multiple organizations or across all organizations. This will allow end users to quickly and easily access their work devices remotely.
Finally, improvements to our search function and fully customizable health statuses for devices will help partners find the information they need exactly when they need it.
This latest NinjaOne 5.0 platform update is one of our largest and most ambitious feature releases to date. We're excited to deliver these enhancements and look forward to continuing to deliver on a promise of continuous innovation.
See for yourself how NinjaOne can save you time and streamline your business