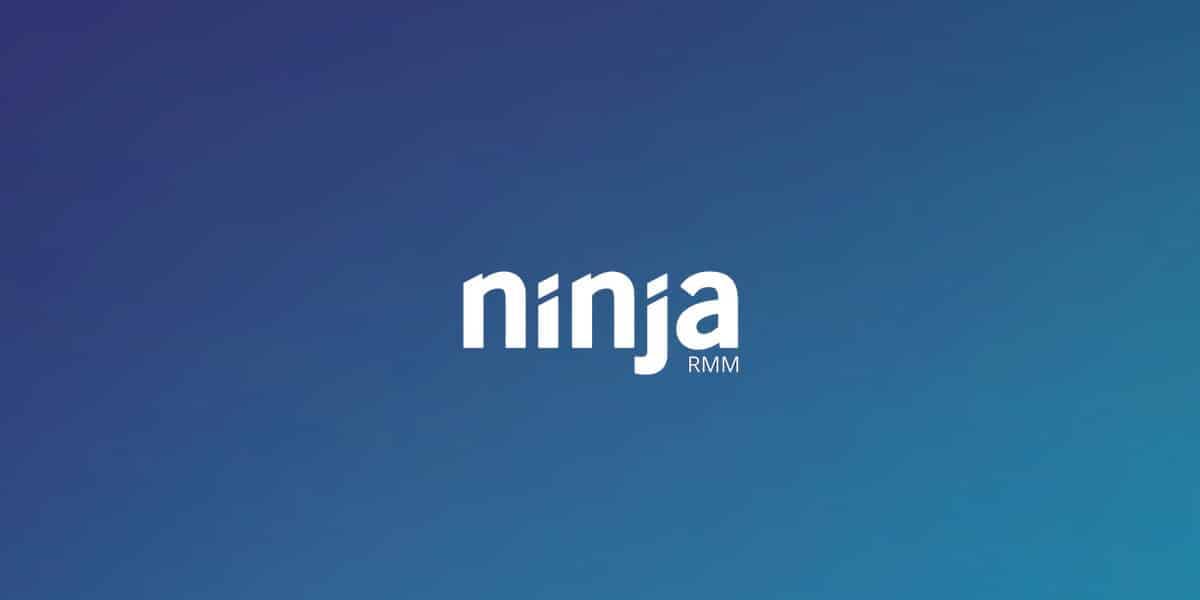 With our remote work reality in full swing thanks to the coronavirus, we've seen a massive increase in the number of end-users added to Ninja, which can be seen as a proxy for new remote workers. With businesses looking for every advantage possible in these times, our second feature release of the year delivers updates that will keep you and your organization efficient, secure and prepared for whatever comes your way.
Let's dive into NinjaOne 4.6 and examine some of the most impactful feature updates coming to users.
Enhanced Scripting: Automate alerts, ticketing and more based on script outputs
With 4.6, we're unrolling major new enhancements to our scripting engine to make automation easier and more impactful. Users can now monitor the output of scripts and trigger alerts, tickets or other scripts based on the output. This will enable greater monitoring capabilities outside of Ninja's out-of-the-box options, script-chaining capabilities that can automate potentially complex tasks, and much more granular and data-rich automated ticketing.
One use case of this would be a script that can detect if non-compliant software has been installed on a device and then automatically uninstall that software. Ultimately, this update unlocks a host of new possibilities for users to create automated actions through the Ninja platform for virtually anything being monitored. 
API 2.0: More data, less problems
NinjaOne's new API greatly expands on the number of data-types it could be connected to. Now, in addition to returning data on devices and organizations, our new API connects with more than 70 unique data-types to allow users to run custom reports on things like rate controllers and patches, run scripts on devices, create new organizations, update organizations and devices and perform a host of other actions. 
This update also includes new hidden APIs for PSAs that will allow Ninja to greatly expand our offering of partner PSAs without having to write specific lines of code for each one. Newly connected PSAs will automatically comply with our APIs, making it much easier for our partners to extract the data they need to remain agile. We'll continue to expand our API list as we receive feedback from our beta partners.
Enhanced security in a remote work world: Teamviewer permissions & end-user sharing updates
With almost every organization experiencing some form of remote work due to the coronavirus, it's more important than ever that organizations are taking appropriate steps to keep employees secure. In 4.6, we're introducing updates to both Teamviewer and end-user sharing that will keep remote workers secure and efficient.
For organizations using Teamviewer on Mac, partners will now have the option to allow end-users to permit or deny remote control sessions on an organization-by-organization or device basis. When enabled, end-users will receive a prompt to permit or deny remote access and screen take-over. This feature protects end-users from being interrupted or unintentionally sharing sensitive data with third parties.
In addition, we've updated our end-user sharing permissions to grant platform users with limited organizational or functional access the ability to view, create, and update end-user sharing. For MSPs, this means they can enable their clients' technicians or administrators to assign and manage end-user sharing instead of them. This works in both a co-managed environment or to assist in the rapid setup of a work from home environment.
Viva la Ninja: Spanish-language localization
One update we're extremely pleased to present is support for Spanish-language localization across the entire NinjaOne platform. With this update, native-Spanish speakers will be able to use the platform in the language they're most comfortable in.
With support for Spanish languages, this also opens up new business opportunities for Ninja. We're a truly global organization and with this added language we'll be able to take the company into new markets and deliver our exceptionally powerful and easy-to-use solution to even more IT professionals.
A host of other new features and improvements
NinjaOne 4.6 delivers so many new features and updates designed to make our partners' lives easier and take advantage of our powerful platform. Beyond what's already been talked about in this post, here are a few other features we're rolling out:
Node approval UX enhancement:

A new approvals dashboard has been created so that node approvals can be performed across all organizations on one easy-to-find screen.

Support for Amazon Corretto patching:

We're introducing support through our Ivanti engine to patch Amazon's opensource Java alternative, Corretto. With the update, organizations using Corretto can easily patch the software so no end-users experience any interruption.

Favorites bar update:

The Favorite bar will now be automatically sorted alphabetically by default, making the feature easier to navigate as more users begin to adopt it.

Bulk import users: This has been a much-requested feature and we're pleased to announce that as of now, Ninja users will be able to bulk import new users onto the platform.
What's next?
Building off the quality of life enhancements made in 4.5, NinjaOne 4.6 reinforces our commitment to making our partners' lives easier while revealing the strength of our platform. We're maintaining a rapid release cadence and future releases will see more much-requested features, like support for Linux.
NinjaOne 4.6 is available now globally. Start a free trial today.