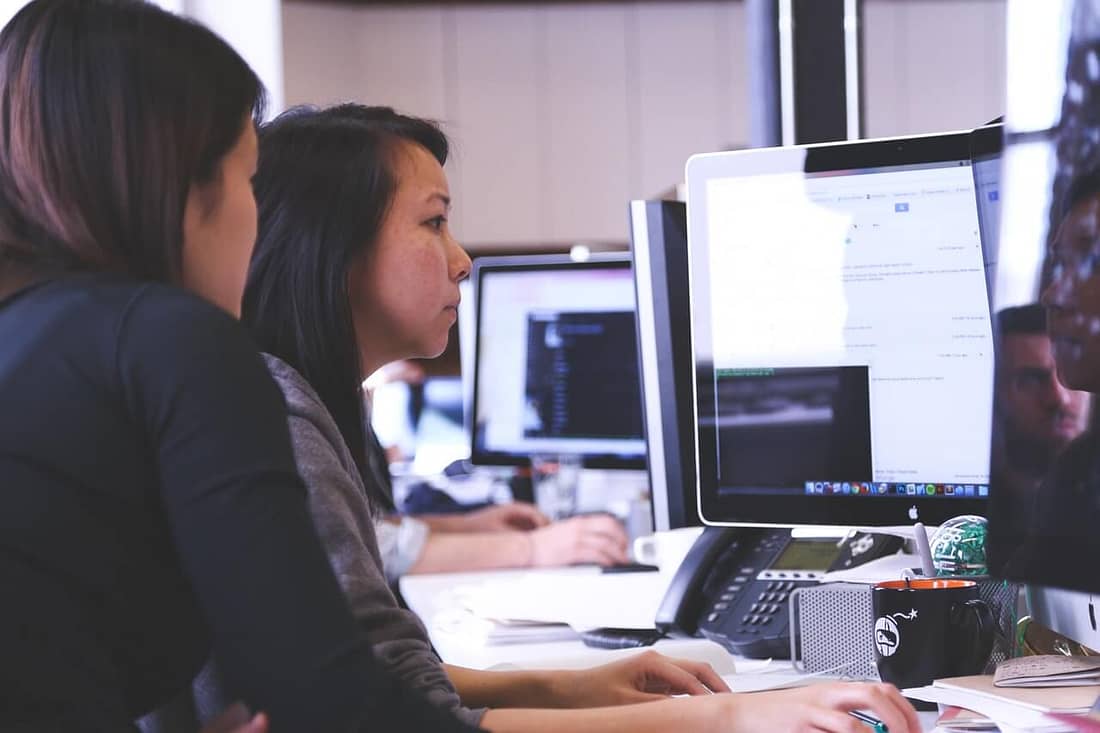 Photo by Startup Stock Photos
The times are a-changing and nowhere is that more true than in the rapid digitalization of small businesses. From rapidly changing consumer preferences to unplanned pandemics, businesses today are under enormous pressure to supply frictionless experiences.
There is a digital revolution happening inside small businesses and those that embrace digitalization will be left with a significant competitive edge. For IT service providers, this opens enormous possibilities all over the world.
In France, technology adoption is rapidly increasing among local small businesses, and Alticap has made it its mission to fully support the digitalization of French SMBs. For the last 10 years, Alticap has championed the widespread adoption of modern IT infrastructure technology. That persistence has paid off with the company becoming one of the largest IT management solutions providers in the country. 
"It was a company choice a long time ago to promote two technologies to our customers: One was virtualization, which we've been promoting since late 2010, and the other was remote desktop services," explains Alticap's Olivier Olejniczak, Director of IT infrastructure.
That move certainly seems prescient now. Remote work had been slowly growing in popularity prior to the COVID-19 crisis, but starting in March, the sudden shift to working from home en masse exposed which companies were ready for a digital future and which weren't. In addition, according to an analysis of the ICT industry in France, virtualization has been a key driver in the growth of IT services and may be leading some businesses to rely less on physical hardware. With a growing shift towards providing remote, cloud-based IT services, we're now witnessing a hidden digital revolution happening among French businesses rapidly attempting to catch up with the future.
French SMBs are fiercely loyal to their local vendors, says Alticap's Olejniczak. But as cloud adoption has spread, the IT needs of French small business owners have evolved. Small, local service providers operating on a break-fix model or specializing in hardware have seen their market shrink and the need for their services plummet. As the saying goes, software is eating the world, and small IT service providers are no exception.
Alticap's early and long-time investments in this arena have yielded them the credibility to show French SMBs a better way. From a time and cost perspective, Alticap is saving its customers at least 20% per year compared to a break-fix model, while integrating rapid and high-quality customer support into its managed services agreement.
"We had to explain how virtualization and remote desktop support would make a big difference if a problem occurs," Olejniczak says. "Virtualization would enable them to be back online in a few hours in the event of an emergency. Remote desktop support would enable us to solve their problems remotely and much more rapidly. This results in massive time savings for the business owner, because we're able to easily automate updates across all devices and virtual environments rather than having to make updates individually."
Today, Alticap services more than 5,000 small businesses across France and uses NinjaOne to manage more than 6,000 unique endpoints. They don't plan on slowing down and believe that even amidst this pandemic the company stands in a unique position to benefit. 
"COVID-19 has ignited an urgency among French small business owners that they must find new solutions to connect with customers. Being digital forward is no longer an option, but a necessity," remarks Bertrand Dumenil, Alticap's Marketing Director. That urgency will translate into increased reliance on service providers, Dumenil believes, and an opportunity to support even more small businesses undergoing a digital transformation.
With the IT industry shifting, Olejniczak believes this is MSPs' time to shine and show their value as a vehicle for digital revolution. "Before, we were seen as a cost," he explains. "But now, businesses are rediscovering us as a carrier of ideas and a solution for a changing world."
NinjaOne is committed to supporting MSPs during the COVID-19 pandemic. Our team is constantly developing new resources and guides to help you succeed during this time. Visit our COVID-19 Resources page and tune in to our next MSP Live Chat for lively discussions on growing your business.