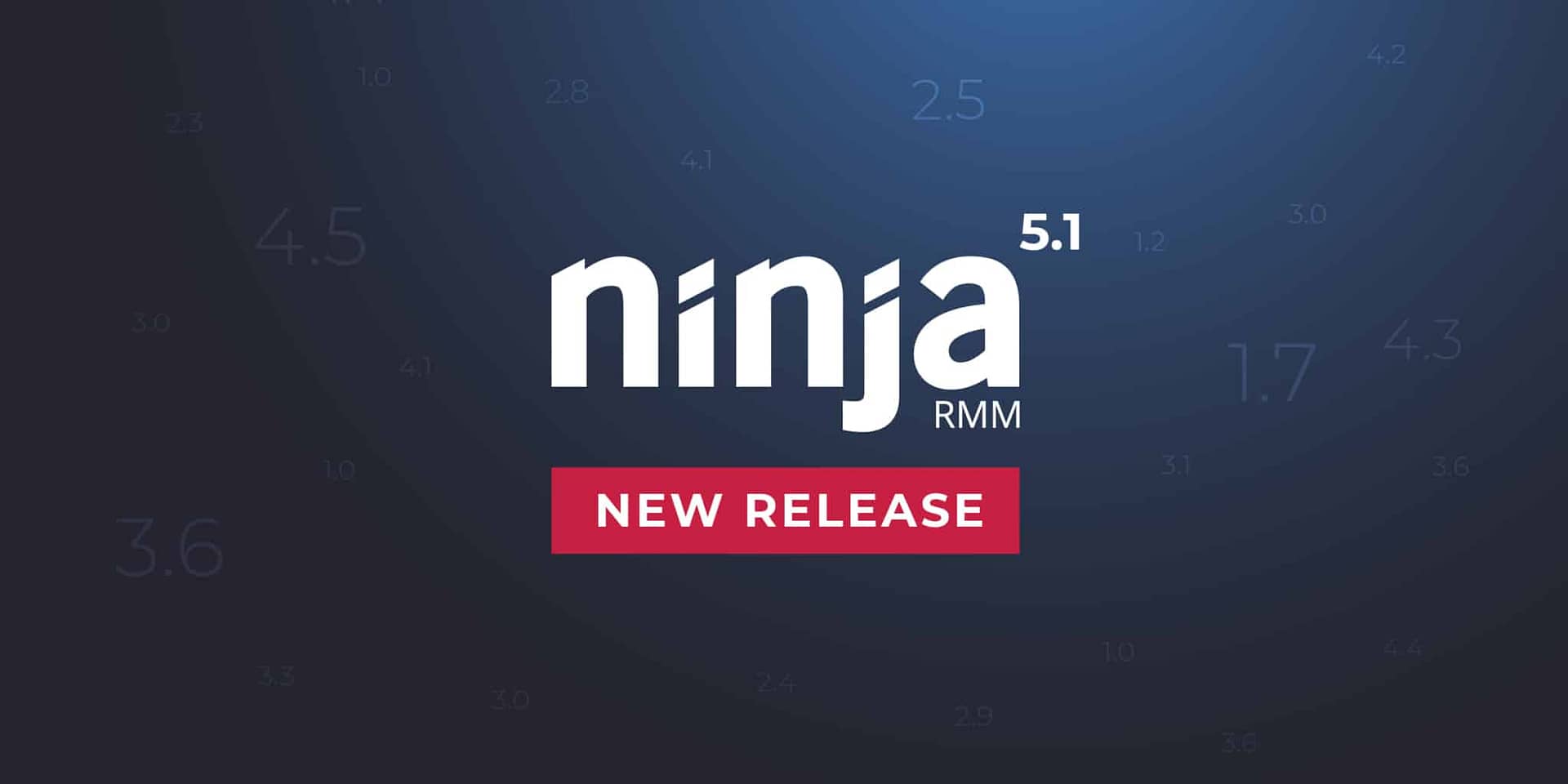 In the NinjaOne 5.1 platform update, we're introducing multiple new features and enhancements that are sure to make managing IT tasks simpler, more agile, and more productive. With multiple new quality of life improvements in tow and features to run through, let's dive into the release.
Autotask Enhancements and API
First, we've updated the NinjaOne / Autotask PSA integration to make it more robust and improve efficiency. Now, users can map Autotask products to custom device roles already in NinjaOne and map device locations between the two systems. Beyond expanded device role mapping, the enhanced API will pull more and better data directly from NinjaOne into the PSA, including details like Ninja device URL, TeamViewer and Splashtop quick-access links, and more. With these changes, users can now quickly automate changes affecting reporting and billing so they can focus on more complex tasks.
New NinjaOne iPad Application
One change we're especially excited about is a new fully-functional application for managing devices via iPads. The application is natively built ensuring features and visibility are optimized for use within the iPad. From the application, users can view all organizations, devices, system-level activities and more. In addition, the new application brings maintenance mode to iPads, with the same feature coming to iPhones in the near future. 
From the application, users can perform device actions like approving patches, pushing on-demand scripts, providing start/stop services, and more. This fully functional application can control devices remotely and includes robust alerting. From the main home screen, users can also access the "Groups" tab where they can view all organizations and devices, the "Recent Devices" tab, and the "User Setting" where users can turn notification on or off, customize scheduling for push notification, contact support or submit a feature request.
For technicians on-the-go an iPad is the perfect compromise of mobility and functionality, allowing technicians to provide better service while in the field.
Ask Confirmation for Splashtop
Users now have the option to allow end-users to permit or deny remote control sessions on an organization-by-organization or device basis. When enabled, end-users will receive a prompt to permit or deny a technician to remotely access and take-over their device. In the NinjaOne dashboard, technicians can assign this function from the device role perspective. The update also includes an override for this feature so a technician can take control of an unattended device.
These updates make using Splashtop even more secure on NinjaOne thanks to multiple end-user checks. This protects end-users from being interrupted in their work or unintentionally sharing sensitive data with third-parties. 
End-User Self-Service IT Portal: Command Line / Terminal Access
Ninja partners can now give end-users access to the command line or terminal on their endpoints via a self-service portal across Windows, Mac, and Linux devices. This is an especially useful feature if you have outside contacts that need access to some devices but not all. Within NinjaOne, you can use the existing end-user sharing capabilities to allow third-parties access to certain devices, and from there they can access the command line to perform maintenance without remoting into a machine or involving IT. 
Users can launch into the command line from the user or systems dashboard and easily select from a drop down menu. The command line opens in a new tab, taking advantage of greater screen size, and multiple devices can be open in different tabs simultaneously, allowing technicians to multi-task and perform updates across multiple devices.
UI Enhancements
Rounding out the NinjaOne's 5.1 platform update, we're also introducing a few quality of life enhancements centered around the user interface that will make it easier to find problem devices and filter through devices.
Device Search Update for Health Status – Users can now select multiple status types from the filters to provide more flexibility and granular search functionality.

Filter by Native and Non-Native Scripts –  Users will not be able to filter scripts by whether they are native or non-native to the platform.

Load Group Filter and Sub-Filter – Select NinjaOne and user-defined filters are now accessible for more granular search functionality.
To learn more about the latest NinjaOne 5.1 platform update, sign up for a free trial or watch a free demo. NinjaOne 5.1 is available now globally.