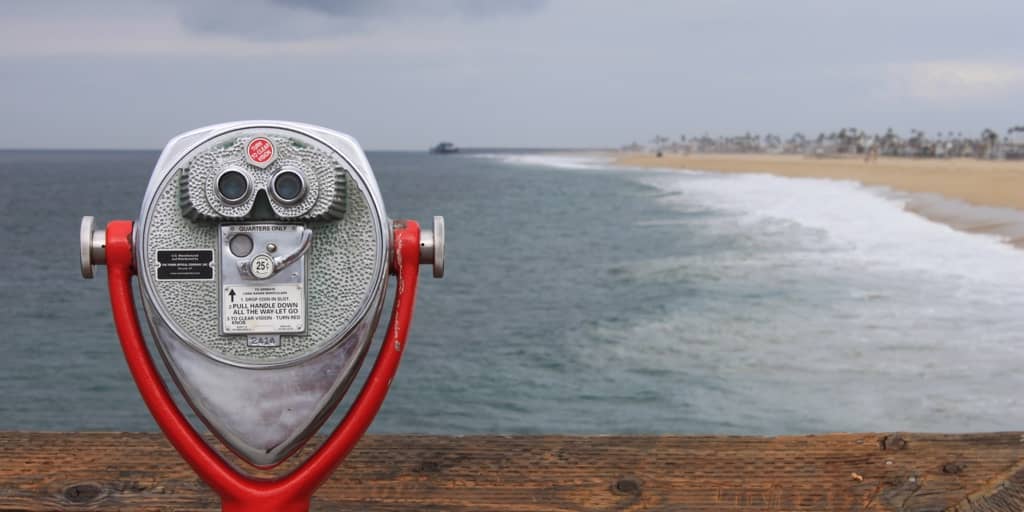 Photo by Kyle Popineau
Happy New Year! Whether you're a current NinjaOne partner, or whether you're considering becoming one in 2019, I wanted to share a few highlights from 2018 and offer a glimpse of the exciting things you can expect to see from us in the year ahead.
2018 End-of-Year Status
In just three years Ninja has quickly become an emerging RMM market leader. That growth wouldn't be possible without our partners, and we're continuously grateful for their support and business.
We've accomplished a remarkable amount this year, and we have even more in store for 2019. We're laser-focused on improving the NinjaOne platform, and I'm excited to share a sneak peek of new releases on the way.
Quick Look Back at New 2018 Features
Script Library and Script Builder: Create, store, and deploy scripts to any/all devices, organizations, and groups, regardless of the policy assigned.
Grouping: Build complex searches by virtually unlimited criteria (including "or/and" filter criteria across multiple organizations) and save them for easy access across all of your users.
Locations: Track behavior across organizations with multiple locations, plus automatically assign devices to the correct location during the onboarding process.
Scheduled Tasks: Create and schedule complex tasks (scripts, actions, etc.) across multiple devices, organizations, or groups regardless of the policy assigned.
New Mac Features: Added Mac systray icon, remote command line capability to run local queries or scripts, and Webroot for Mac.
Website Branding: White-labeled NinjaOne sites for you, your techs, or your customers to use, celebrating the value that YOUR company provides to your customers.
RAID Monitoring for Dell and HP Servers: Keep track of your RAID configurations from the comfort of your Ninja console.
Closed-loop Alerting: Get notifications and alerts when a condition is no longer met for many conditions; saving your techs the headaches of troubleshooting issues that have self-resolved.
New and improved reports: Get high-level overviews of your assets and patch compliance for each organization that you manage
On the Horizon for 2019
Bitdefender: Bolts have been tightened and a new release is on its way soon.
Virtualization: We're gearing up for an awesome integration with VMware.
BrightGauge integration: Highly requested, we're working with their team now on the best data to integrate. Any feedback is welcome.
Additional integration: Stay tuned for continued improvements to ConnectWise and Accelo integrations.
Mobile: Katana for iOS will be coming out in Beta. Can't wait to show you!
API 2.0: New extensible API with callbacks, more data that can be pulled, and more.
Credential Store: Will allow elevated credentials for scripts, patches, and single-click RDP authenticated access. We are really pumped about this.
UX performance boost: Ensuring that the sub-second response time you enjoy in the platform permeates every part of the application. That includes quick search, advanced search, and policy load/save times.
Plus much more
New Improvements and Commitments in 2019
In addition to adding new features we're fully aware we need to keep learning and improving as Ninja grows. Your feedback is invaluable, and you can trust we are acting on it.
Empowering Engineering to Innovate Even Faster
Our mantra is relentless innovation. To ensure we continue living up to that we're committed to doubling our engineering team from where it was at this time last year. That will allow us to move faster than ever, targeting a release cadence of 45-60 days.
We've also organized the team into several groups dedicated to increasing our agility and maintaining the high quality you expect:
Escalation and maintenance team: Dedicated to triaging high priority production issues and resolving customer reported bugs.
Reporting team: Dedicated to fielding requests for new dashboards and reports.
Monitoring team: Dedicated to fielding requests for new monitoring data.
Component leads (UI, Agent, Server): Responsible for overall architecture, reviewing all code pull requests, feature progress.
Features strike team: Dedicated to big features and product gaps. Things like mobile, virtualization, and much more.
Revamping the NinjaOne Community
Get ready for a new and improved community. Our working title is the Dojo. Here are just a few of the key updates you can expect:
Consolidating all feature requests from developers, account management, and sales engineering to have a clean view of all outstanding requests from customers.
All new help materials and product feature videos.
A dedicated training department.
Better Transparency into Product Development
We're excited about the progress we're making and want current and future partners to be even more plugged into what's coming. Here are a few of the things we'll be sharing soon:
Public product roadmap.
Video previews of new features currently in development.
Webinar showcasing our product plans for 2019.
In closing, we're committed to making NinjaOne better than ever in 2019. Partners can rest assured the bigger we get, the harder Ninja will pedal to earn your business.
Here's to a new year of growing together!