Fal.Con 2023 in the electrifying city of Las Vegas, which took place from September 18-21, was an epicenter of IT knowledge, innovations and networking opportunities. As part of this illustrious event, NinjaOne proudly showcased its prowess and commitment to transforming the IT landscape. Here's a recap of our remarkable journey at Fal.Con.
Booth 1208: A magnet for engagement at Fal.Con
Strategically located at Booth 1208, NinjaOne's setup drew significant attention, underscoring the buzz our participation created. The booth was a hive of activity, offering fun NinjaOne swag and on-site demos that resonated with the attendees. Our leading members, including Peter Bretton, Daniel Kinsel, Chris Ellis, AJ Singh and Marissa Partin, were present to engage with attendees and address their queries.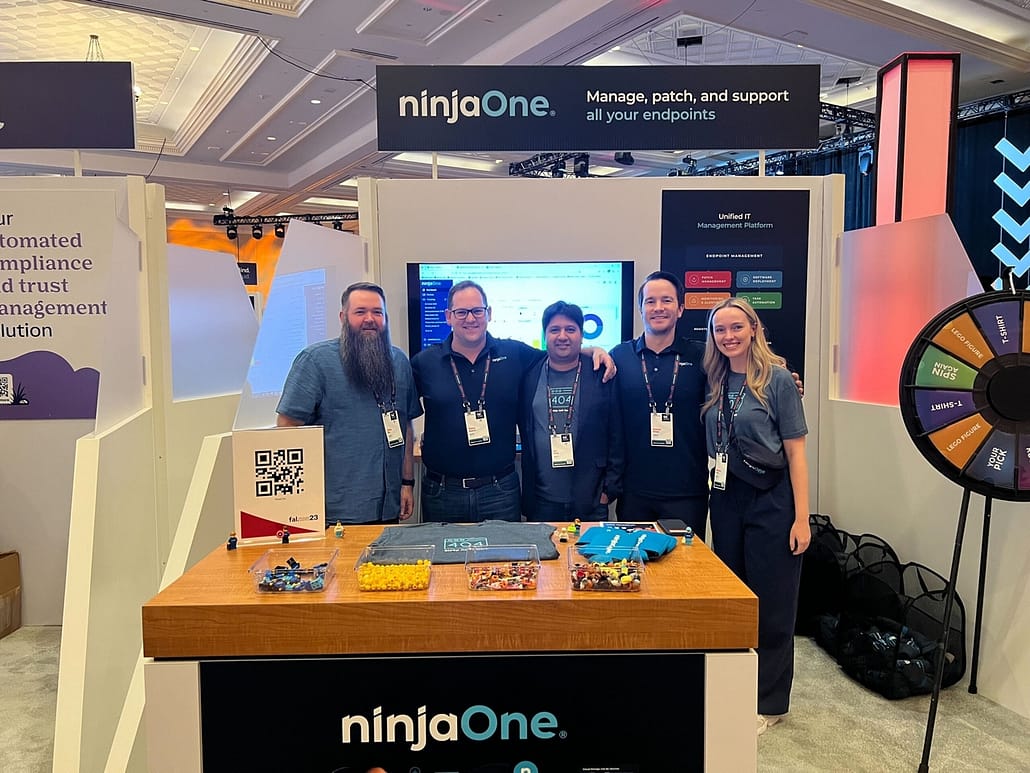 The future of endpoint management
The morning of September 20 saw a packed theater eagerly awaiting the insights of Peter Bretton, NinjaOne's Senior Director of Customer & Product Marketing. Pete's session titled "Exclusive Preview: NinjaOne and CrowdStrike Falcon Integration" did not disappoint.
He delved into the intricacies of NinjaOne's new upcoming integration with CrowdStrike Falcon, emphasizing the effortless enablement and management of CrowdStrike Falcon agents from within the NinjaOne console. With a clear demonstration of NinjaOne's seamless rollout of the Falcon agent, discovery of existing agents, and one-click threat access, Pete provided a glimpse into the seamless and fortified future of endpoint management. The response was overwhelming. The Q&A session was bustling with curiosity, and the enthusiasm carried over to the booth, with many seeking further insights.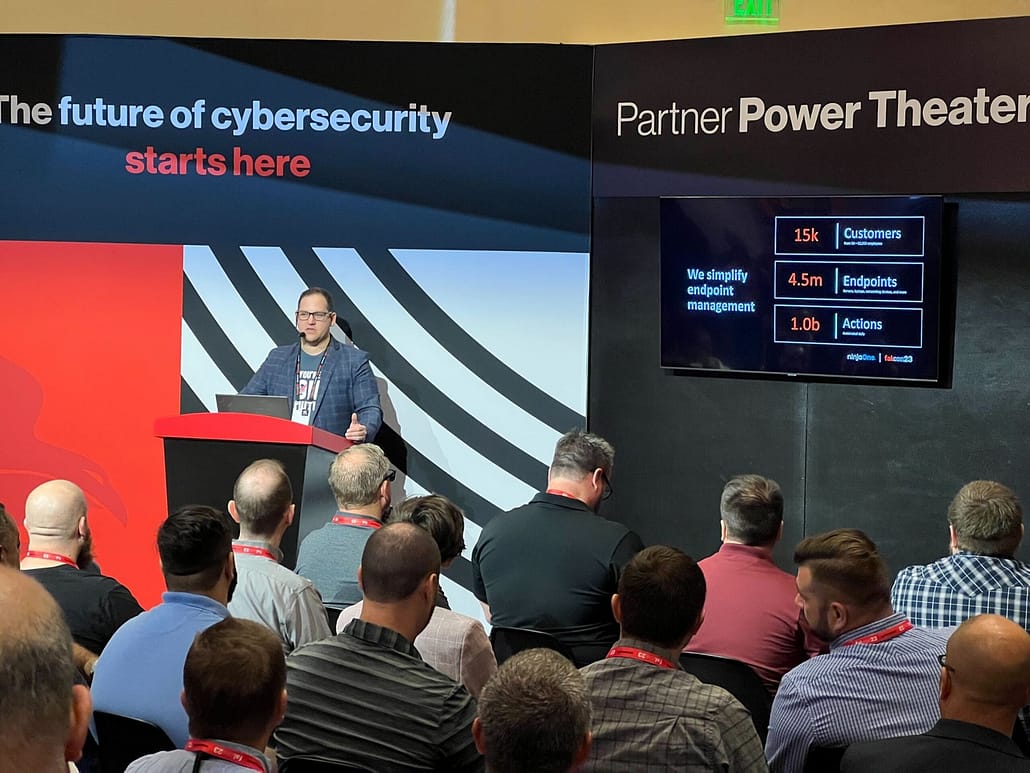 The Hub Happy Hour
As sponsors of the Hub Happy Hour on Tuesday evening, NinjaOne accentuated its brand presence. Our branded bar station near the booth became a hub for informal conversations, networking and of course, toasts to the promising future of IT integration and management.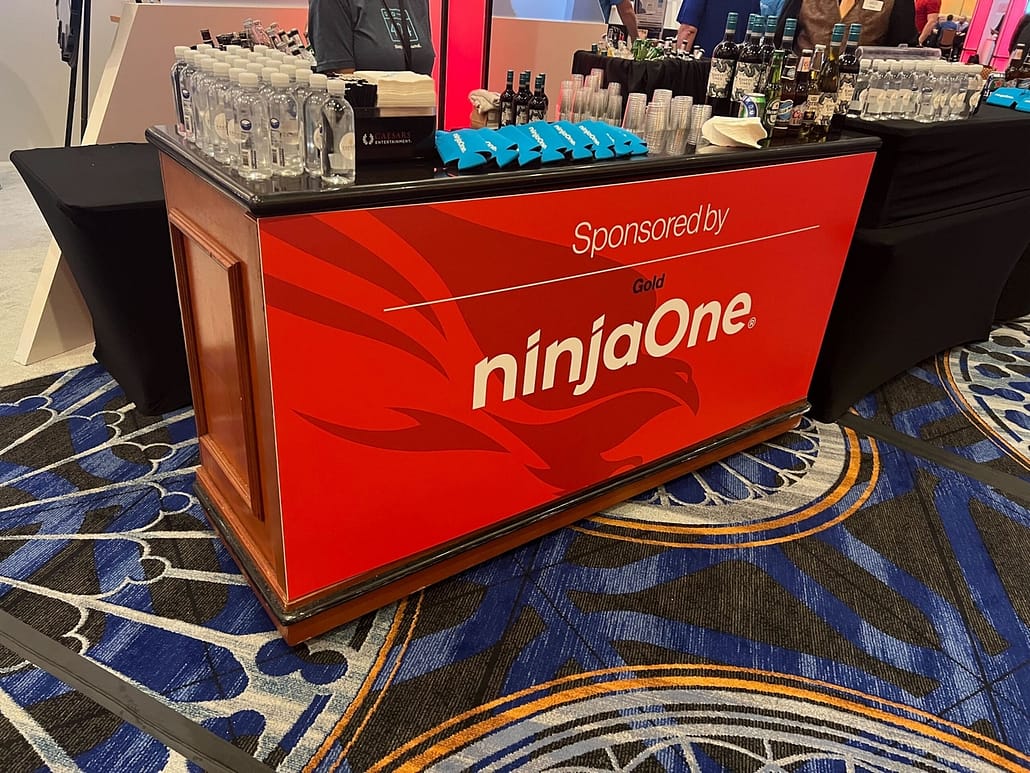 Trending talk: Patching
Patching, an ever-persistent topic in the world of IT, resonated with renewed emphasis during the entirety of the event. This buzzword, which signifies a critical aspect of maintaining software security and efficiency, became a conversational touchpoint amongst participants. Intriguingly, a diverse group of attendees made their relationship with NinjaOne known. Some proudly wore their badge of association as existing NinjaOne customers, flaunting their satisfaction with our solutions. Others conveyed a renewed interest, indicating that they had engaged with our offerings in the past and were now eager to delve back in, perhaps captivated by the latest enhancements we've rolled out. Yet another segment approached us with fresh curiosity, wearing the hats of novices keen on understanding the unique advantages of our platform.
This multifaceted engagement from different quarters was telling in several ways. It not only reaffirmed our well-entrenched reputation within the industry but also underscored the magnetic pull of our ongoing innovations. With every iteration, we are not just retaining our loyal customer base but also igniting the interest of new potential partners and clients, marking our evolving journey in the dynamic IT landscape.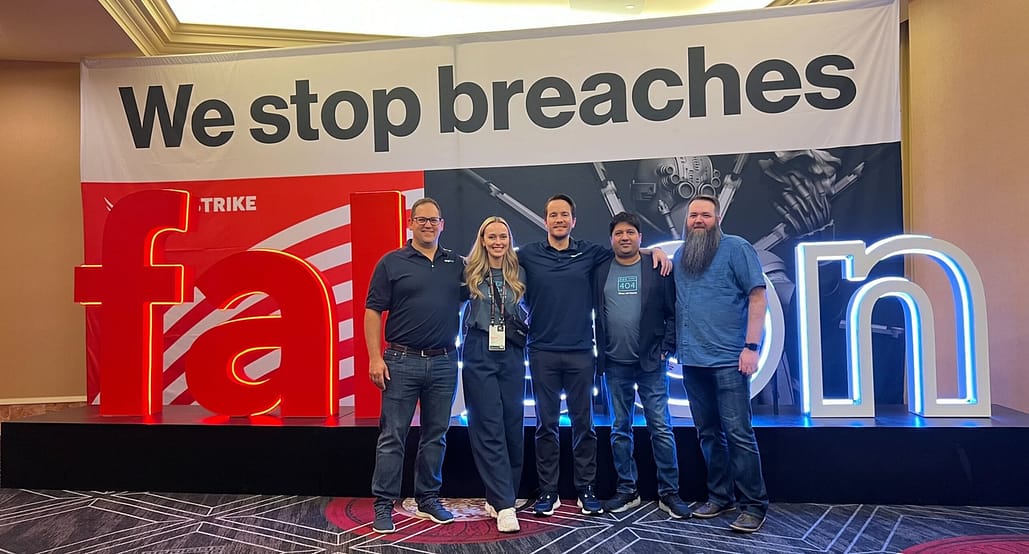 In conclusion
Fal.Con Las Vegas 2023 was a memorable amalgamation of learning, sharing, and growth. Our robust presence, spearheaded by Pete's illuminating session and our booth's interactions, has further cemented NinjaOne's standing in the IT industry. With the event behind us, we look forward to the many opportunities and partnerships that Fal.Con has paved the way for. See you soon, Las Vegas!