Looking for social media content to share during Cybersecurity Awareness Month and beyond? Here are 15 free templates you can easily customize and use right away. 
It's that time of year again. There's a chill in the air. Everything's pumpkin flavored. Our social feeds and email inboxes are packed full to the brim with various promos, offers, and public service announcements reminding us that it's Cybersecurity Awareness Month.
In case my snarky tone is giving the wrong impression, let me be clear. I think the initiative — started eighteen years ago by CISA and the National Cyber Security Alliance (NCSA) — and the general thought behind it is great. But working in the IT and tech space, I find myself having a similar reaction as ZDNet reporter Danny Palmer:
— Danny Palmer (@dannyjpalmer) September 27, 2021
I'm also guilty of a cynical "here we go again" eye-roll reaction that half of infosec Twitter expressed via variations on this joke:
As my contribution to Cybersecurity Awareness Month, you are all now aware of cybersecurity. You're welcome.

— MalwareTech (@MalwareTechBlog) October 1, 2021
Why? For one thing, cybersecurity is so constantly at the forefront of what we're reading and thinking about and working on that it already feels like every month is Cybersecurity Awareness Month. I'm also tired of seeing vendors use this time to pass along the same tired best practices about using backup and stronger passwords without much effort to make it feel fresh or more interesting and relevant.
But I have to remind myself — I'm not the real audience for Cybersecurity Awareness Month. If you're reading this, likely neither are you. The month was created more for your end users. Many them likely do need a reason to pay more attention to cybersecurity, and do need a reminder of basic best practices.
For that reason, if you're a managed services provider Cybersecurity Awareness Month is a great opportunity to interact with your clients and get in front of prospects. It's without a doubt a noisy time to do that, but just because there's a host of voices competing for your audience's ears doesn't mean you should take your voice out of the mix.
Last-minute Cybersecurity Awareness Month content — at your disposal
But what if you don't have a bunch of security-related marketing collateral already on hand? Is it too late to take advantage of Cybersecurity Awareness Month this year? Nah. We've got you covered.
Ready-made templates for LinkedIn, Facebook, and Twitter
As part of our recent MSP Live Chat on Selling Cybersecurity, we put together a collection of 15 free templates you can easily customize using Canva and put to use right away.
Simply use the following links to access the templates, then feel free to customize them by adding your logo, changing the background color, adjusting or swapping out the images — whatever you'd like. Canva makes all of that extremely easy.
Grab our 15 free templates...
Here's a sneak peek of a few of the templates, along with a quick FAQ: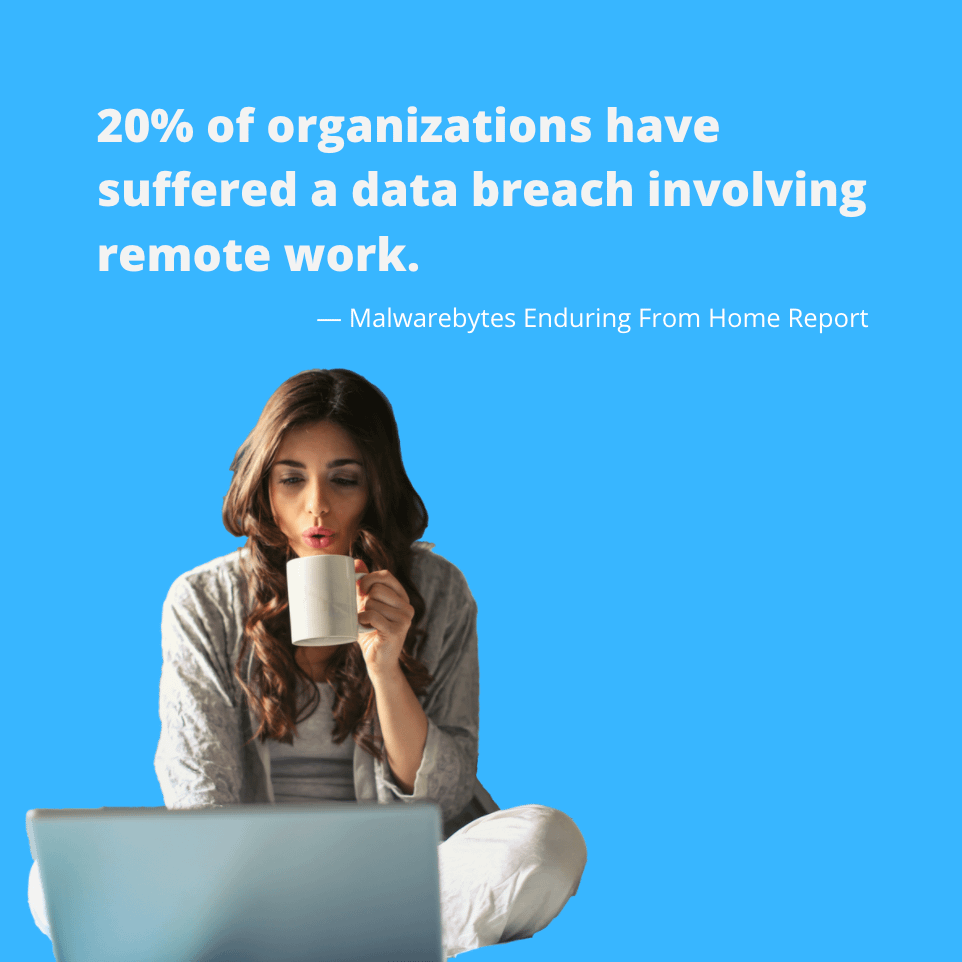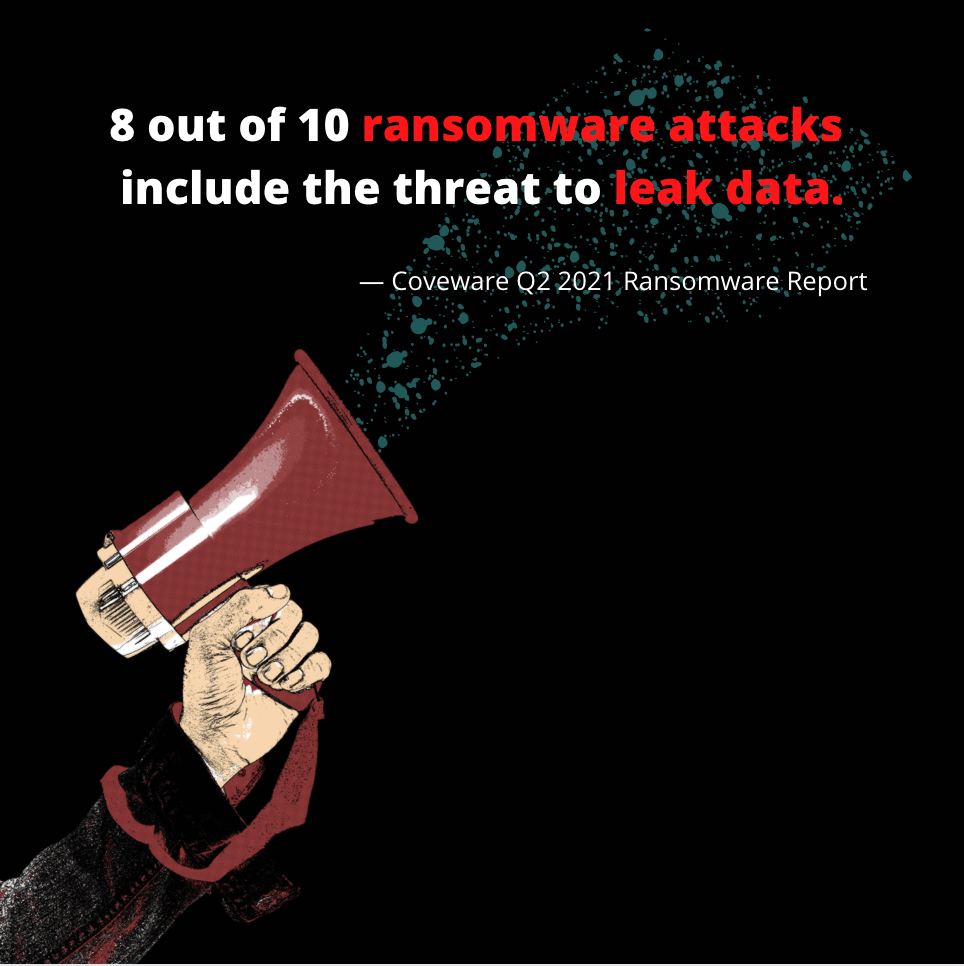 Think of these images as an opportunity to catch eye balls and get folks to stop scrolling, or at least slow down enough to take a peek and see your logo. Ideally, you'll pair these with copy that asks a question, tees up your services, or directs readers to your website where they can find additional resources and learn more.
I really do hope you snag them and put them to good use. Nothing would make me happier than seeing them used in the wild. :-)
FAQ
Can I use other photos?
Don't like the photos we used? No problem. We're not offended at all. They all came from Pexels, which is a great site for royalty-free stock photos. You can absolutely go there and grab replacement photos.
(Alright, we were offended just a little. If you clicked that link just imagine that photo as our reaction to you not liking our images. But now we feel bad, so here's another photo to help clear the air.)
(Oooooh. Spooky, right? Did it scare you? Ok ok, sorry. Here, we promise you'll actually like this one.)
How do I remove backgrounds from other images I find?
Easy. Just use this site.
Where did you find all your stats?
Here are the sources we pulled from plus some extras:
What if I want to make and share videos?
Check out Jennifer Bleam's Cybersecurity Video Plan. It's got 30 ideas for quick videos that you can create in October (or any month, really). 
If you do make videos, check out Zubtitle for easy captioning and 1:1 sizing for LinkedIn.
You can also get tips for improving your video quality, along with home studio shopping lists in another Live Chat resources doc here.
Are there any other sources for content templates for MSPs?
Why, yes, there are! J.P. Roe at Your Sales Energy has put together an amazing collection of templates to help you crank out more content. Registration is required, but it's free and absolutely worth checking out. 
When can I join the next MSP Live Chat?
Boy, glad you asked! I always have a great time recapping our Live Chats, but obviously they're even better live. Find out when we're hosting our next one, and come be part of the conversation.
Next Steps
Building an efficient and effective IT team requires a centralized solution that acts as your core service deliver tool. NinjaOne enables IT teams to monitor, manage, secure, and support all their devices, wherever they are, without the need for complex on-premises infrastructure.
Learn more about Ninja Endpoint Management, check out a live tour, or start your free trial of the NinjaOne platform.
https://www.ninjaone.com/wp-content/uploads/2022/12/ninjaone-logo.svg
0
0
Jonathan Crowe
https://www.ninjaone.com/wp-content/uploads/2022/12/ninjaone-logo.svg
Jonathan Crowe
2023-03-21 14:10:58
Cybersecurity Awareness Month Social Media Kit for MSPs