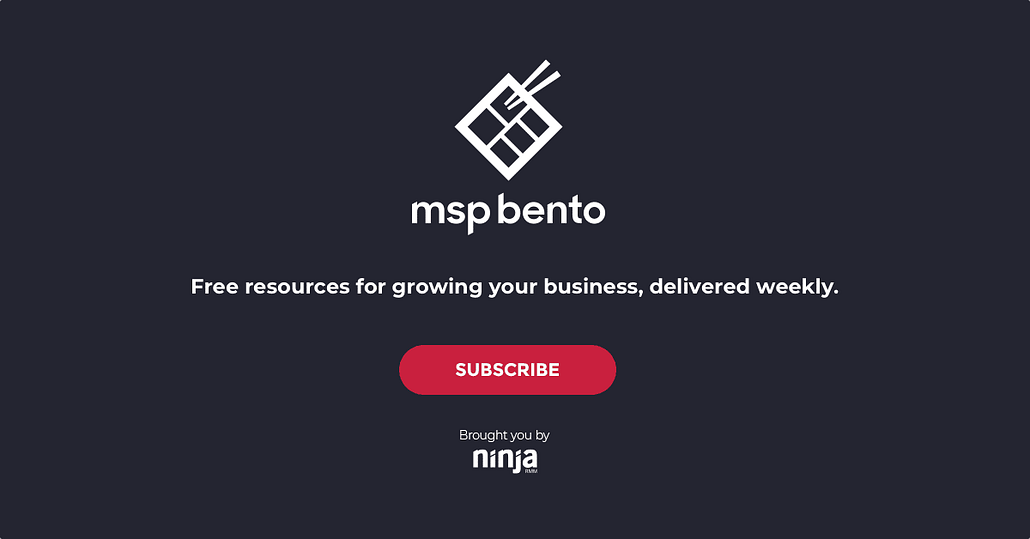 MSP Bento is our weekly collection of practical, bite-sized tips, tools, and tutorials. Want to get it in your inbox? Sign up here.
One thing we're hearing from MSPs is that many fortunately aren't dealing with a tsunami of clients canceling (yet).
Some (particularly those who specialize in hard-hit verticals like hospitality) unfortunately are seeing that, but for the majority, the toughest thing to manage with this crisis so far has been all the uncertainty.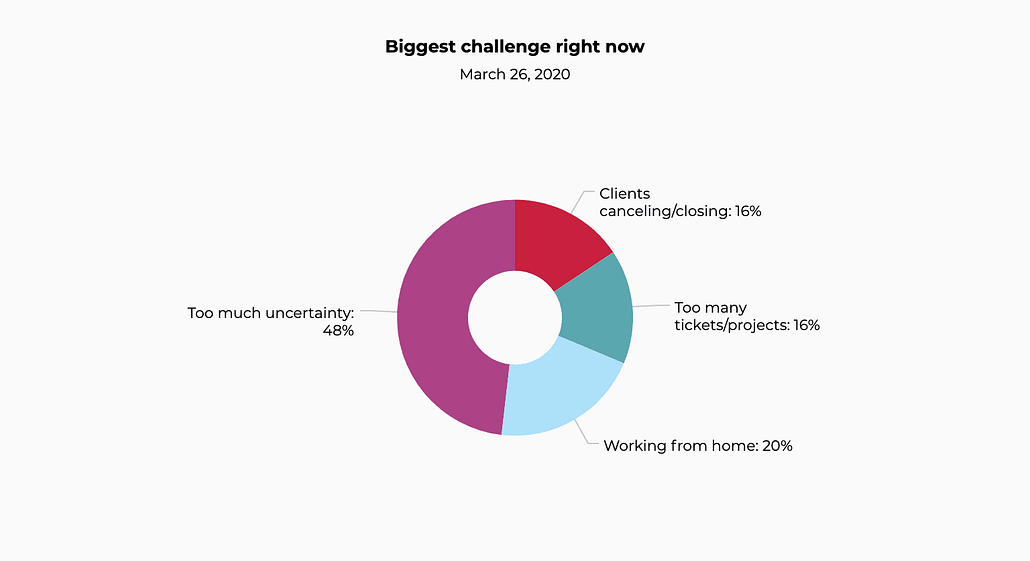 The situation is changing so rapidly it's difficult to know how exactly to respond or prepare. This week, we're sharing resources to help you remove at least a portion of that uncertainty for your business.
This week I want to:
Last Thursday we hosted a virtual chat where 200 MSPs came together to discuss challenges and solutions. Here's how one of the attendees described it afterwards:
"It was honestly one of the best group discussions I have been part of! Lots of great information, the discussion had a good flow, and it was amazing to have multiple MSP's helping each other out. I took away a lot of good suggestions and knowledge."
If you missed it, you can watch a recording, see a recap of the chat, and offer suggestions for the next chat session here.
Category: MSP Community ?
If you and/or your clients are based in the U.S. you should read this breakdown of the Coronavirus Aid, Relief, and Economic Security (CARES) Act. It explains the two types of loans most relevant to small businesses — Economic Injury Disaster Loans (EIDLs) and Paycheck Protection Program Loans. Source: Forbes
Category: Finance ?
If you're still uncertain this crowdsourced doc has links and information broken down by state/province and country. Source: Syncro
Category: Operations ⚙
Many of the resources we've been sharing have been U.S.-centric. This list from Richard Tubb has more useful resources for MSPs all around the world. Source: Richard Tubb
Category: Tools ?
This MSP explains how using Microsoft's Connection Manager Administration Kit (CMAK) sooner would have saved his company 40hrs last week alone. Source: Reddit
OR (even better)
See these handy scripts from Kelvin Tegelaar that you can use with your RMM, instead. Source: Cyberdrain
Category: Tools ?
Stay safe and healthy this week.
Want a roundup of free resources like this in your inbox every Monday?
Join 500 growth-minded MSPs and sign up here.