The Guide to Sysadmin Software
Vetting and selecting the right solutions for your business isn't just hard, it can become very time consuming if you don't know where to look or who to ask. IT teams are faced with dozens of different software review sites, but where do you start?
Download this guide — which includes a compilation of peer reviews ratings from across 9 categories — to help you discover what separates the best solutions from the rest.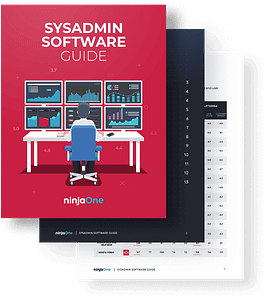 Rating Categories:
IT Documentation
Endpoint Monitoring & Management
Network Monitoring
Service Desk
Backup
and much more!